Cisco Certification: Most in-demand, and what is their scope in 2022?
It is essential to acquire appropriate skills based on various complex IT concepts in the IT technical field. Network evaluation and certification is one of the main ways the IT industry can standardize the expected capabilities of different disciplines. Whether you're looking for a first job in IT or want to move along your career path, getting a certification that demonstrates your networking knowledge can help you show your employers and clients hands-on skills. Choosing the networking certification program that is most relevant to your goals is an essential first step in achieving a top position. Cisco certification is playing the vital role in the professional career.
In the late 90s, it was not difficult to understand what to study and where to start. Fast-forwarding to today and getting started in Cisco certifications and data networking can be daunting. Whether you are trying to acquire the right skills to succeed at work or guide your staff to the credentials you need to succeed, you first need to understand the areas of certification offered by Cisco. There are four Cisco certification offers:
1. Career certification
2. Specialist Certification
3. Business transformation certification
4. Technician certification
Each area has a specific purpose in the Cisco ecosystem, so it is essential to consider the skills required for each pass and how they relate to the team or the work they are doing. Pay particular attention to the Cisco Career Certification and multiple tracks, as these are the most popular certifications candidates are pursuing today.
Technician Certification (CCT)
The Cisco Certified Technician (CCT) is one of Cisco's latest technicians. CCT is entitled to diagnose, restore, repair, and replace critical Cisco networking and system devices at your site. Cisco has a Technical Assistance Center (TAC), and CCT works closely with TAC engineers to help resolve support incidents. In these situations, the CCT will be the field personnel, and the TAC will be in a senior position to provide instructions and instructions from Cisco. CCT certification has three priority areas:
1. Datacenter
2. Routing and switching
3. Telepresence
This program is a cross between some of the skills covered by Cisco's Career Certification Program and some of the hands-on skills developed in the field experience and on-the-job training, so beginner level network administrators and Ideal for admins just getting started with Cisco. This Career path is also great for individuals working with desktop support who want to move to the network support role. CCT data centers are recommended because they are an area of ​​high employer demand and increasing value in IT organizations.
Specialist certification
Many companies have partnered with Cisco to build their entire business by offering Cisco products and network integration and the added value of support. These communities are part of the Cisco Partner Program. Cisco defines several certification and discipline categories that partners can achieve within this program.
Different accreditations and disciplines have specific demands. For example, Gold Partner status requires a company to have at least 12 unique certified full-time employees. Four of them are CCIE certified and have at least one Business Value Practitioner. In addition to these requirements, Gold Partners need to specialize in four areas, two of which (are advanced enterprise network architecture specialization and advanced security architecture specialization). There are a total of seven disciplines:
Collaboration
Datacenter
Internet of things
Network programmability
Operating system software
Security
SP
Business transformation certification
Business transformation certification can help if your team is involved in a business objective. This new certification program has two areas:
1. Cisco Enterprise IT Business Specialist
2. For sales staff
Cisco Enterprise IT Business Specialists aim to be IT professionals responsible for helping organizations use technology to improve and improve their business outcomes. The program has a bit of both world, and it is perfect for someone with a more robust technical background to take on the role of business leader. On the home seller side, there are four certifications in the portfolio.
Cisco Business Value Specialist
Cisco Business Value Practitioner
Cisco Business IT Roadmap Specialist
Cisco Business Value Analyst
Again, this is an excellent program for sales employees in an organization planning to discuss their customer roadmap, identify their needs, and work with key stakeholders.
Career certification
The Cisco Career Certification Program is one of the most well-known certification programs in the industry. The CCNA or Cisco Certified Network Associate is the most prevailing carrier certification. The basic is the entry-level certifications that cover the broadest range of information. Next is Associate Level Certification, followed by Professional, Expert, and Architect levels. If you split these certifications, you will see nine unique certification tracks that you need to pursue within these five layers. Obtaining multiple certifications is attractive because some ways have overlapping exams. The various certified trucks include:
Cloud
Collaboration
Datacenter
Design
Industry / IoT
Routing and switching
Security
Service provider
Wireless
Not all tracks cover the same level. Individuals begin their programs by passing the Cisco Certified Entry Networking Technician (CCENT) Exam for design, routing and switching, security, and wireless. Other programs start directly with associate-level exams. All trucks have Associate Level certification, but Industrial and Internet of Things (IoT) trucks do not have pro Level certification. At the Pro level, applicants typically need to pass three to five individual exams related to a particular job, product, or technical focus.
Which Cisco certification is most in-demand?
If you consider becoming a Cisco Certified Network Associate, you start your journey the right way. The obvious first step is understanding the CCNA certification roadmap and evaluating how it can help you with your goals and desired career path. CCNA stands for Cisco Certified Network Associate and is one of the highest Cisco certification for computer network professionals. The CCNA training program teaches candidates about technology areas such as security, automation, and networking.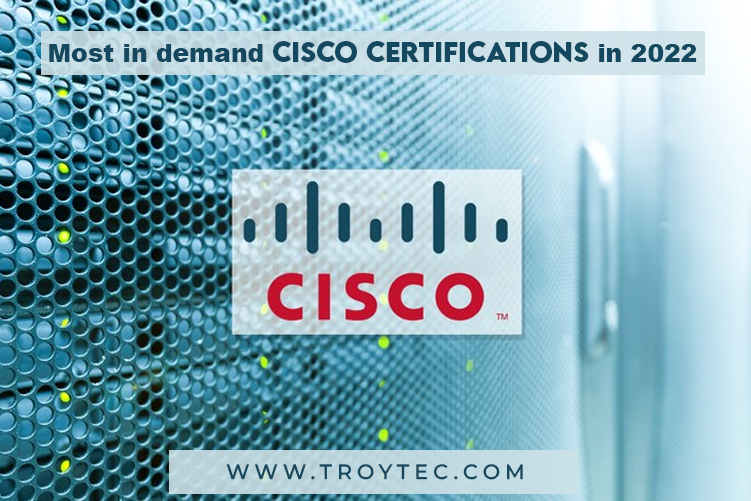 As stated above, the Cisco Certified Network Associate (CCNA) is the most popular career certification. The Associate Level Cisco Certified Network Associate (CCNA) is considered the world's most popular IT certification in 2021. Candidates for CCNA certification demonstrate their ability to build and improve their core networking skills. Unlike other certifications, CCNA covers advanced and up-to-date network technologies such as programmability and automation and networking basics.
Cisco was founded in 1984 as an international IT giant. It is today the leading network solution provider for enterprises around the world. Cisco knows that 99% of today's enterprises make hiring decisions based on professional IT certifications, and employees must have the right and valid qualifications for a successful IT career. Demand for CCNA certification has peaked, and this demand is supported by some of the median salaries listed by Glassdoor.
Network administrators earn an average of $ 74,000 a year.
Network specialists range, on average, $ 70,000 a year.
The average network support engineer can be as high as $ 99,000 per year.
Network analysts can earn an average of $ 74,000 a year.
Over the years, the CCNA certification has evolved to adapt to changing technology and market needs. In 2013, we expanded the scope of accreditation to meet the growing demand for accredited Cisco professionals. This growth is the result of increased e-commerce and reliance on data centers. Currently, in the CCNA certification roadmap, multiple certifications focus on a variety of areas, including:
Routing and switching
Datacenter
Safety
Service provider
Voice
Video
Wireless
Collaboration
CCNA Credentials provide in-depth insights into all the products offered by the Cisco certification. Once a candidate has CCNA credentials, they can make more informed decisions about the domain they want to choose as they progress their careers, based on changing industry needs. The routing and switching CCNA certification is usually the most basic qualification that applicants can choose before proceeding to the next certification.
CCNA Credentials Learning Goals:
Applicants for CCNA certification are preparing for the following operations and responsibilities:
Understand the basics of networks through network components, virtualization, switching concepts, topologies, and more
Installation, function, and configuration of the network from IPv4 to IPv6
Installing a switch to perform the initial configuration
Understand Cisco router routing and its implementation
Perform host-to-host communication using switches and routers
Solving network issues and everyday issues using IPv4 addressing
Understand VLANs, inter-VLAN routing, and trunks
Understand STP (Spanning Tree Protocol) and RSTP (Fast Spanning Tree Protocol)
Understand the concepts of VPN and WAN
Introduction of virtualization by device and network architecture
Which institution manages the CCNA certification?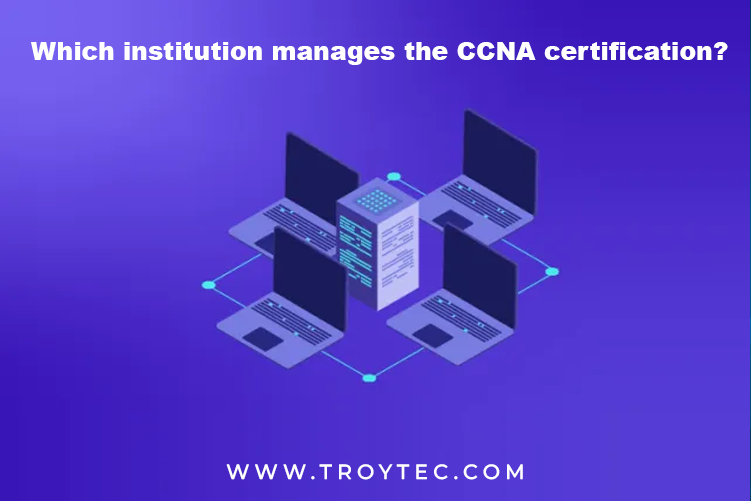 Looking at the organizations that certify accreditation, the value of accreditation increases or decreases. CCNA is backed by one of the largest and best companies in the IT industry today. Cisco is a world leader in computer networking and aims to transform the way individuals and machines collaborate and communicate. Manufactures a significant portion of the equipment used in today's IT communications. Therefore, CCNA Credentials are reputable, reliable, and globally recognized.
CCNA Certification Exam Overview:
You can earn CCNA (Cisco Certified Network Associate) certification by passing the CCNA 200-301 exam. As mentioned earlier, these certifications and the domains they cover continue to change. The latest CCNA certification exams cover automation, programmability, and security. Let's look at everything you must know about the CCNA certification exam.
The total number of questions on the certification exam is 120 and should be completed in 120 minutes.
For the 200-301 CCNA certification exam, you will be required to pay a US $ 300 exam fee, excluding tax.
To pass the Exam, you need to get a pass rate of 82.5%, or 825 points out of 1000 points.
The Cisco Exam can be taken in either English or Japanese.
You can schedule CCNA exams physically or online at specific locations.
CCNA certification is valid for three years. Qualification standards and laws may change over time for the certifications you obtain. Credentials obtained under the old rules are valid for three years regardless of rule changes.
CCNA eligibility criteria:
There are no mandatory requirements that an individual must meet to qualify for the CCNA exam. Therefore, the CCNA certification is helpful for new graduates and new graduate IT professionals to pursue. Today's companies employ network engineers regardless of their experience level, as long as they are CCNA certified. There are no formal prerequisites for applying for the CCNA certification exam, but there are specifically recommended prerequisites. They increase your chances of clearing the CCNA certification exam on your first attempt. These recommendations are as follows:
Knowledge of primary computer usage
Basic understanding and practical knowledge of operating system
Internet usage skills are basic
Knowledge of IP address
Who can benefit from the CCNA certification?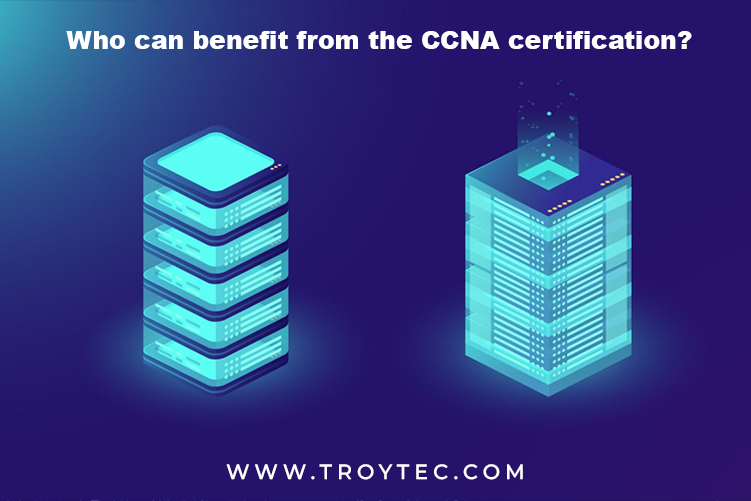 All IT professionals can take their careers to new heights by giving their names CCNA credentials. However, it holds advantages for the following:
Network administrator
Entry-level network engineer
Help desk technician
Network support technician
Network Specialist
Network Analyst
Network support engineer
System Engineer
Network administrator
Network Analyst
Network designer
Candidates aiming for CCNA certification
What are the benefits of CCNA certification?
As a certified CCNA professional, you will acquire the skills and expertise to move your professional path forward.
Get the Cisco certification that sets the standard in the global market for Cisco Solution Management for enterprises worldwide.
At the business level, learn the basics of IT in domains such as networks, programmability, security, and automation.
You can build confidence by understanding the actual applications and behavior of the CCNA(cisco certification) that you will learn through the training course.
Gain global recognition through CCNA credentials from seniors, colleagues, and other corporate stakeholders.
Use globally recognized Cisco Certification credentials to develop a rewarding and future-proof career path.
Join the global community of certified CCNA professionals with over 900,000 members.
Enter the global market with the industry's most widely regarded technology.
Earn higher salaries than junior-level IT jobs. CCNA professionals earn between $ 61,000 and $ 125,000 annually.
Join a global network of over 900,000 CCNA certified professionals worldwide.
Become a global Cisco Certification professional with the industry's most recognized and respected certification at CCNA.