Revolutionize Your Data Insights with These 10 Best Data Analysis Software in 2023!
Data analysis has progressed into a necessary element in contemporary company operations, providing organizations with the knowledge and insight required to make informed decisions and maintain a competitive edge. However, with today's digital environment producing vast amounts of data, analyzing and contributing to the economy from this data can be challenging. This is where data analysis software enters the picture, assisting enterprises in streamlining the process of retrieving insights from data.
This informative blog will look at the ten best data analysis software to change how business owners analyze data in 2023. We will also discuss different data analysis software courses you must take in 2023. Each software product, from well-known leading companies to emerging startups, offers different characteristics and advantages that allow enterprises to extract the most value from their data.
We will review each software platform's significant characteristics, pricing models, and the businesses and use cases for which they are better suited. This article will give you the knowledge and perspectives you require when selecting the correct data analysis software for your needs, whether you are a local firm willing to look, to begin with, at data analysis or a large business looking to maximize your existing processes.
Businesses can establish themselves as industry leaders by unlocking their data's total capacity with the proper data analysis software. So come along with us as we investigate the ten best data analysis tools set to change how companies analyze data in 2023.
What is Data Analysis?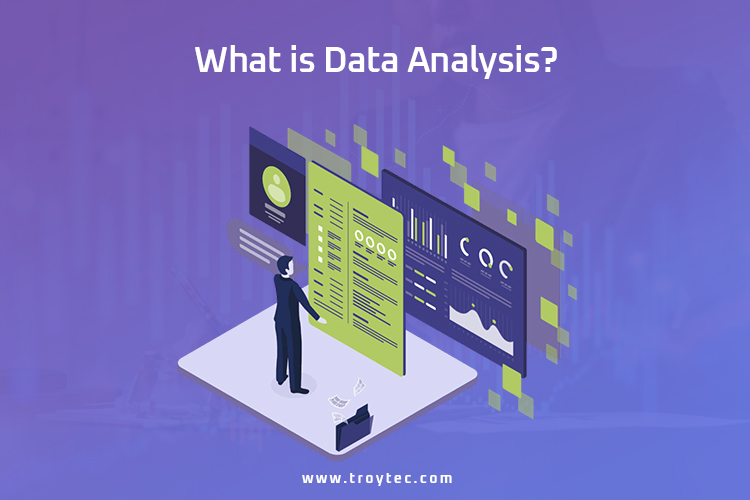 Despite many groups, businesses, and specialists approaching data analysis differently, most can be extracted into a one-size-fits-all explanation. Data analysis removes filth and interprets raw data to extract relevant, actionable data that assists businesses in making informed decisions. The procedure reduces the risks associated with decision-making by offering valuable insights and statistics frequently presented in charts, pictures, tables, and graphs.
When we make selections in our daily lives, we estimate what has happened in the past or what will happen if we make that choice, so this is a modest example of analyzing data. Fundamentally, this is the process of analyzing the current or the future and incoming a decision based on the results of that analysis.
This strategy is ordinary and applies to every aspect of your life. Only make major decisions after learning what's at stake, the advantages and disadvantages, and the potential outcomes. Similarly, no business that wishes for growth should base its decisions on inaccurate data. Organizations require information and data. That's the analysis of data, or data analytics, comes into play. Different software for data analysis implies many sectors.
Why is Data Analysis Important?
Here is a list of why data analysis is vital in business today.
You want to save your company's valuable time, resources, and money developing advertising campaigns for specific demographics with little or no interest in your products or services. Data analysis can help determine where to focus your marketing and advertising efforts.
You'll Have a Better Understanding of Your Target Customers. Data analysis measures your goods and campaigns' performance among your target audience. Data analysis can help your company better understand your target audience's spending patterns, disposable income, and potential areas of interest. This information assists businesses in setting prices, determining the length of advertisements, and so on.
Data analysis demonstrates which areas of your business require additional funding and resources and which should be scaled back or eradicated.
Well-informed decisions are likely to fail. Data offers information to businesses. You can see where this outline is going. Data analysis assists companies in making sound decisions and avoiding costly pitfalls.
You need data to make sensible choices, but there's more to it. The information in the questions must be correct. Data analysis assists businesses in acquiring relevant, accurate information that can be used to develop future advertising methods and business plans and reorganize the company's vision or mission. It uses data analysis software to perform different tasks.
10 Best Data Analysis Software in 2023
Data Analytics methods have been automated with specialists in Zed structures and software, which has aided businesses in optimizing their results. Businesses and organizations can gain an unmistakable comprehension of their intended consumers, online audience, performance as a company, and so on, which allows them to make more informed choices and plan better.
Data analysis software is growing to assist data analysts in answering separate queries regarding data. Every aspiring Data Analyst must know the best ten data analysis software available in 2023 to become an experienced professional. Moreover, you can learn all this software in many data analysis software courses. Consider the following list:
HubSpot
HubSpot provides Analytics for Marketing Software that can track the effectiveness of advertising initiatives. It is a comprehensive Inbound Advertising Software for every member of your staff, with features such as blogging, page layouts, email advertising, marketing automation, lead administration, and analytics, among other things. It is one of the best data analysis software in 2023.
Important Features
With HubSpot Analytics for Marketing Software, you can track the entire consumer lifecycle, from unidentified visitors to devoted consumers.
It allows you to segment any report based on your database's contact information or company-level characteristics.
It can allow you to create incidents for tracking website actions. This feature will assist you in understanding the customer's behavior and triggering automation procedures.
With key site metrics, you will be competent to analyze the site's effectiveness.
HubSpot's Advertising Hub has three pricing plans: Starter Sports (starts at $40 per month), Expert begins at $800 per month), and Enterprise (which begins at $3300 per month). These features make it the best software for data analysis.
Integrate.io
Integrate.io provides a cloud-based data exchange, and ETL is the solution. It has powerful on-platform evolution tools that assist users in cleaning, norming, and converting their data following best practices for adherence. You can build simple, visually appealing pipelines for data to the data warehouse or information lake.
Important Features:
Integrate.io offers an easy-to-use graphical user interface for implementing ETL, ELT, ETLT, or recombination.
Centralize, change, and efficiently make data for analysis.
Data should be transferred between warehouses, database servers, or data lakes.
There are over 100 pre-built connectors.
Integrate.io has a Rest API, a connector that can pull statistics from any Rest API.
Email, chat, cellphone, and live meeting support are available 24 hours a day, seven days a week.
It provides low-code and no-code options.
Zoho Analytics
Zoho Analytics enables you to evaluate data affordably and effectively. You can use Zoho Analytics to analyze data from any location. You can use this data analysis software free of cost.
Zoho Analytics excels at providing a wide range of data visualization tools. You can use its AI-powered aide to ask questions and receive intelligent responses in appropriate reports.
Important Features:
Charts, pivot charts, short views, KPI widgets, and particular themed dashboards provide various visualization alternatives.
Augmented analytics with an AI and ML-powered knowledgeable assistant that understands natural language inquiries.
Sleek iOS and Android mobile applications that enable dynamic data analysis.
Fine-grained control of access with collaborative data analysis
Intelligent modeling to link related data tables
Data blending from various places for cross-functional data analysis
Adverity
Adverity is robust end-to-end analytics for a marketing platform that enables data-driven advertisers to make better decisions and increase efficiency across all campaigns and methods.
Adverity makes it simple to identify possibilities for generating more revenue and indicate marketing ROI by exposing valuable insights and combining siloed data.
Important Features:
Eliminate the necessity for manual data gathering by implementing automated; regular data repossess from over 600 data sources.
With the enrichment models, you can fully harmonize and improve data from various sources, rapidly tailoring your data to meet your needs without coding.
With adaptable graphs and our out-of-the-box models, you can quickly build sophisticated reports for the most common advertising use cases, accelerating and simplifying marketing reporting.
With our AI-powered aggressive analytics, you can identify patterns and discrepancies and develop campaigns that significantly affect business growth.
Dataddo
Dataddo is not a data analysis tool in and of itself but rather a critical component of the data design that offers analysts the sterilized and integrated data they need to carry out their tasks effectively.
Dataddo is a no-coding, stored in the cloud ETL platform that prioritizes flexibility. With diverse connections and fully adaptable metrics, Dataddo streamlines the process of building data pipelines.
The platform integrates seamlessly into your existing facts stack, eliminating the need to add elements you previously did not use. Dataddo's simple setup and intuitive interface allow you to focus on combining your data rather than learning how to operate your ETL solution. Dataddo is the best software for data analysis.
Important Features:
A simple user interface makes it suitable for non-technical users.
Data pipelines can be deployed within minutes of the creation of accounts.
Plugs into users' current information stacks with ease.
The Dataddo group handles API changes and requires no maintenance.
Within ten days of receiving a request, new interfaces can be added.
GDPR, SOC2, as well as ISO 27001 compliance.
When creating sources of information, attributes and metrics can be customized.
A central management system simultaneously tracks the current state of all data pipelines.
Query.me
Query. me lets you evaluate and show your data with simple tools requiring no programming knowledge other than SQL. You can dig further into data using powerful SQL documents to gain insights into your company's operations. That is the reason it is the best data analysis software.
With SQL becoming increasingly important, Query.me attempts to distinguish itself from the competition by being a SQL-first tool causing your workflow more effective, modern, powerful, and generally more efficient. It is one of the most powerful data analysis software.
Important Features:
Notebooks that can replace your old, clumsy scripts
Jinja templating is fully supported for more modular code that can be reuse
Reporting automation
Complete self-service support
An ever-expanding array of block types makes more flexibility and analysis options possible.
Tableau Public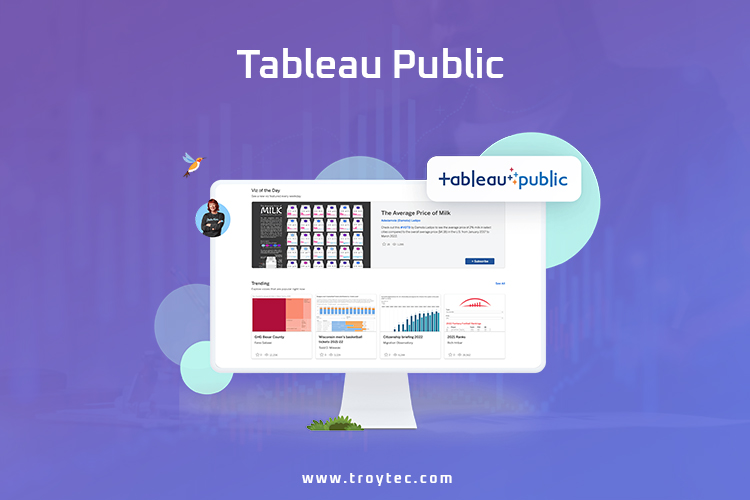 Tableau Public can assist you in the creation of graphs, charts, programs, reports, and maps. It enables you to share and release all of your work. It is companionable with the Mac and Windows operating systems (OS).
It offers desktop and server solutions, as well as an online remedy. Tableau Online will enable you to connect to any data from any location. Tableau Desktop, Tableau Server, Tableau Client, Tableau, an Online, Tableaux Prep, Tableau Public, and Tableau Reader are among the six products offered by Tableau Public. You can learn all these in different data analysis software courses.
Important Features:
It generates phone and tablet layouts automatically.
It permits you to personalize these layouts.
Clear filters, variables, and highlighters can be created.
The dashboard areas can be seen in the preview.
It enables you to join data sets according to their location.
Using Tableau, the Web, you can connect to cloud databases such as Redshift by Amazon and Google BigQuery.
Tableau Prep includes features such as instant results, enabling you to choose and edit values immediately.
RapidMiner
RapidMiner is a data planning, machine learning, deep learning for text analysis, and predictive model installation software platform. It includes all data preparation capabilities. You cannot get this data analysis software free of cost.
Through computerized machine learning, the tool will assist analysts and data scientists in increasing their productivity. You will not need to write code to perform analysis of data with Rapid Miner Radoop.
Important Features:
Built-in security controls
Radoop removes the need to write code.
It includes a visual process designer for Hadoop's database and Sparx.
Radoop allows you to use massive data sets for Hadoop education.
Workflow management centralizes
It supports Kerberos, Hadoop imitation, as well as sentry/ranger.
It groups demand and reuses Spark containers for intelligent process optimization.
Collaboration on a Team
There are no coding skills required—excellent artificial intelligence tool. RapildMiner's data analysis tools include RapidMiner Studio, Rapid Miner Auto Modeling, RapidMiner Turbo Prep, RapidMiner servers, and RapidMiner Radoop.
KNIME
It is the finest data analysis software in 2023. KNIME is a free and open-source data analysis program. You can use this tool to build data science services and applications.
It allows you to create machine learning models. Advanced algorithms such as profound learning, tree-based techniques, and logistical regression can be used. KNIME's software includes the KNIME Analytics system, Server, Extensions, and KNIME integration.
Important Features:
It includes a graphical user interface (GUI) for creating visual workflows via drag-and-drop.
There is no requirement for coding knowledge.
It enables you to combine tools from various domains, such as Python and R scripting, Apache Spark interfaces, and machine learning.
Advice on creating workflows
Processing of data in multiple threads
Memory-based processing
Data visualization using sophisticated charts
KNIME Server simplifies workflow execution and facilitates teamwork.
KNIME Integrations will enable you to connect to Big Data, artificial intelligence, AI, and scripting.
KNIME Integrations allow you to import, export, and access data from Big Data websites such as Hive, Impala, and others.
You can improve your platform by using KNIME Improvements.
Software is simple to learn. It is open-source and offers many characteristics and capabilities for free. KNIME provides a set of business capabilities through Partner extensions. The KNIME analytics structure and KNIME Server are available on Microsoft Azure or AWS.
Orange
Orange is a toolbox for data visualization, analysis, and AI (Artificial Intelligence). It is an open system that experts and novices can utilize. It is friendly with three operating systems: Windows, Mac, and Linux. It enables you to use graphical programming for data analysis. It includes a variety of both regression and classification algorithms.
Important Features:
It allows for the interactive visualization of data.
Each widget and visualization's workflow history is included in intelligent reporting.
Intelligent visualization featuring a fantastic scatter chart.
You have the option of conducting exploratory data analysis.
Many common graphs included
As a collaborative visualization platform, you can choose data values from a scatter plot, a tree node, or a genogram, which is a tree branch.
Orange remembers your choices for data analysis and makes suggestions based on them.
Orange's widgets cover a wide range of topics and enable you to create models for unsupervised and supervised learning, verification of models, and data filtration. As add-ons, numerous widgets are available. Orange's GUI is simple to use.
So, these are the top 10 best data analysis software you can utilize in your business.
List of Top 10 Data Analysis Software Courses
Here is the list of 10 data analysis software courses:
Python for Data Science and Machine Learning Boot Camp
Data Analysis with Pandas and Python
Excel Skills for Business: Essentials
SQL for Data Analysis
R Programming A-Z: R for Analysis with Actual Exercises
Tableau 10 for Data Science: Real-life Data Science Exercises
SAS Programming for Data Science
IBM Data Analyst Professional Certificate
Apache Spark 3.0 with Scala: Hands-On with Big Data!
Power BI Masterclass – beginners to advanced
Conclusion
Finally, the availability of refined data analysis software has transformed how organizations gather, process, and analyze data. As the significance of data grows, organizations that want to stay competitive must choose the right data analysis software tool.
We have highlighted 10 of the best data analysis software accessible in 2023 in this blog, each with its features and capabilities. Every program has advantages and disadvantages, from free programs like Python and R to more commercial offerings like SAS and SPSS from IBM. As a result, it is censorious to evaluate your company's requirements and pick the software that best meets those needs.
Businesses can gain perspectives previously hidden within their data by leveraging these influential data analysis software  tools. They can make more well-versed decisions, advance operations, and gain superiority over the competition in their industry. Businesses can take decision-making based on data to the next level with the right software for data analysis, paving the path for an increasingly data-driven future reference.