List of 8 Best & Free AI Marketing Tools in 2023: Let's Explain!
Marketing is undoubtedly one of the vital steps for any business to promote its services or products. In today's world, there is only success for any product or service if it gets marketed in the area. Digital marketing is the best and easy way for any online business to promote its development and boost sales. In this new era, people have become very fond of buying things online rather than physically. Therefore, proper marketing for a product is a crucial step.
There are many tools available that can promote your product at another level. However, many tools were difficult to operate in the past, and businesses needed clarification about the algorithm. But now, many best AI marketing tools are available from which a company can easily promote a product and boost profit sales. Artificial Intelligence (AI) is changing the world with its unique features. When marketing tools use AI technology, it has been noticed that it manually gives the same sales as a business.
Keep reading the article to learn about the best free AI tools for digital marketing.
8 Best and Free AI Tools For Marketing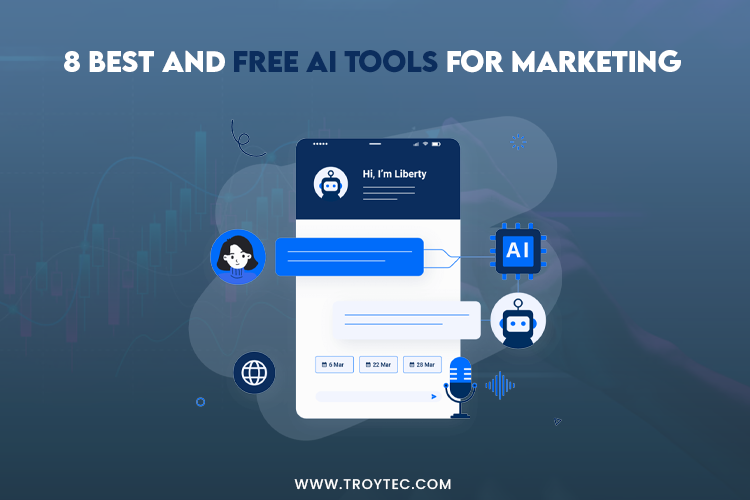 Using AI-powered marketing tools should be part of your business strategy if you're a blogger, e-commerce industrialist, or affiliate marketer. You can use it to run and put together an effective marketing strategy that will allow you to meet your goals more quickly.
Here is the list of 8 best AI marketing tools you must know about in 2023:
1. Jasper (AI Copywriting Tool)
Jasper is a simple AI copywriting tool that can automatically write email messages for you, saving you time and boosting your email marketing efforts. It's not only for emails; you can also use it to write blog posts, social media messages, or even social media ads!
This tool is fantastic because most marketing experts are already overburdened with content writing. It is one of the most significant AI tools for digital marketing. Jasper is one of the most well-known AI marketing tools online.
2. Pattern89 (Digital Advertising Tool)
Pattern89 is a digital ad marketing AI tool that assists clients in maximizing campaigns and creative aspects such as images, colors, and emojis. It can analyze nearly 3,000 unique and creative dimensions to determine the best combination of creative elements for the highest ROI. This tool has the potential to transform any brand that is invested heavily in Google, Facebook, as well as Instagram (basically any brand).
Pattern89 goes beyond merely telling you which ads are trying to perform the best, as evidenced by the sample console. Instead, it offers actionable insights into ad types (placement, format) and specific image qualities (alignment photo, text on the picture, number of faces in the photo, etc.).
3. Surfer SEO (Content Writing Tool)
Surfer SEO is a content metaheuristic tool that assists you in creating copy for search engine ranking — an important goal for any content marketing strategy. While you're writing, Surfer evaluates and scores your content based on keyword density, readability, duration, header use, and other factors that help content rank higher. It is also one of the best AI marketing tools online.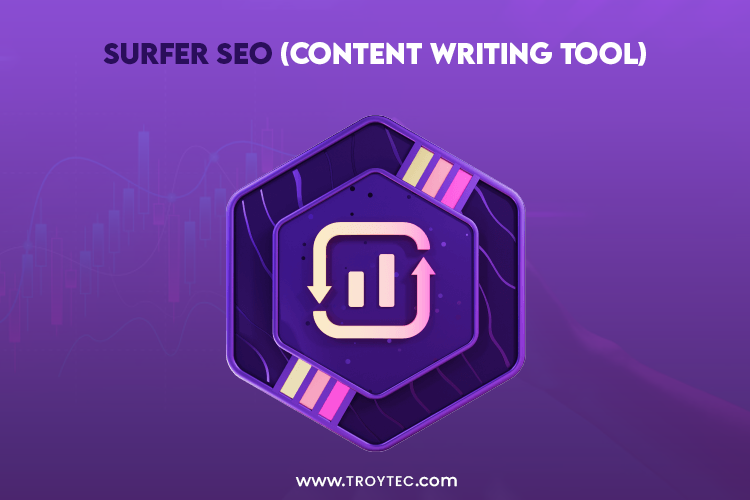 To begin using Surfer SEO, select your domain, niche, & target audience. The system will provide you with actionable insights by spotlighting top-ranking keywords, recommending a content outline framework, and even defining image intensity for your piece.
4. Albert.AI (Digital Advertising Tool)
Advertising is intrinsically hit-or-miss, or was before the advent of AI. Albert scales personalization and optimization of ad content throughout social media and paid search platforms such as Facebook, YouTube, Google AdWords, Bing, and others. Albert refers to their methodology as "data-powered creativity," We believe in using artificial intelligence and robotizing to free up human creatives to create campaigns that attach on a human level.
Albert.AI serves as a testing and tweaking laboratory for campaigns designed to capitalize on previously unseen channel opportunities, unanticipated demographics, or new markets. It contributes to making ad campaigns more pertinent and less wasteful.
5. Grammarly (Content Marketing Tool)
Grammarly is one of the best free AI tools for digital marketing. This powerful artificial intelligence digital marketing platform enables businesses to double-check their written version to ensure it is professional and polished.
It has highly accurate artificial intelligence that checks grammar and spelling in real-time online. You can, however, install it as a Chrome Browser extension. Premium and Business editions include more robust features, such as checking for tone, clarity, and style.
6. Manychat (Digital Marketing Tool)
Manychat has established itself as a significant player in Ai – powered chatbots. It's simple to use and well-designed for sales and marketing. ManyChat primarily focuses on Facebook Messenger, but it also supports Instagram Direct. The AI tool is easy to use and promises users that they can establish a bot within just 20 minutes.
7. Design.AI (Creative Design Tool)
Design.AI is a creative content design tool that covers anything from infographics to brochures, social networking creatives, and email signatures!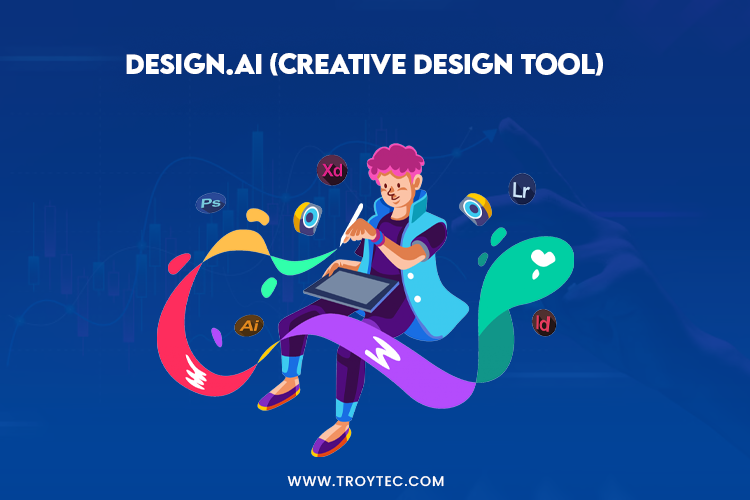 It is free, but paid plans are available if your small business needs additional features or wishes to use it for commercial reasons. Also, Design.AI has a video maker that can convert your textual content into videos (with Automation voiceover), which is ideal for sharing engaging stories on social media and emails.
On this platform, you can download or share your tasks with a single button click, making the process even more streamlined. It is one of the finest AI marketing tools.
8. Synthesia.io (Video Marketing Tool)
Small businesses are constantly looking for new ways to stimulate interest on their social media platforms, and visual content is one of the most effective tools available. It is one of the best free AI tools for digital marketing.
Synthesia.io is an AI tool that assists marketers in creating high-quality videos utilizing text!
You can select one of their avatars as the official spokesperson or create your digital avatar. Please copy and paste the text; this AI tool will convert it into an expert video in seconds!
Conclusion
So there you have it… these are some of the best AI marketing tools for small businesses to use for advertising, social media, content writing, and audible content generation. You no longer need to hire a content writer or pay exorbitant fees for outsourced video production from agencies. All the devoted considerable here are excellent, simple-to-use tools that require only an internet connection and will have you active and running in no time. These AI marketing tools will make your business run at another level. Comment below if you need clarification or have a query about free AI marketing tools.