The Future in Technology: 10 Careers in Technology for you to Consider
Information Technology (IT) professionals are accountable for helping organizations maintain their digital infrastructure and delivering technology to consumers with troubleshooting assistance. IT employees are demanded to help others keep up with technological advances and security procedures. If you are interested in developing programming and problem-solving skills, consider a career in IT.
Why do you Need to Work in the Technical Field?
 There are numerous reasons to work in the tech industry. Not just is it one of the most dynamic and evolving areas on the planet, but it also provides quality income and shows substantial growth. In other words, you can have a high-paying, fulfilling career that never disappears. First of all, at least for now, technology is the pinnacle of national research, development, and creative thinking, if not the world. Traditional sciences such as medicine and engineering are certainly part of the innovation. Still, they do not seem to give the opportunity or encouragement to create new ones in other areas. That is an exhilarating prospect for many. Technology also includes meaningful work.
 It is better not to think that your IT job is all about mind-boggling Twitter feeds and captivating smartphone games. Technology involves a vital career that improves people's lives and creates valuable and practical solutions to real-world problems. There are also a wide variety of works. Technology is essential to almost every industry in the country, including agriculture, transportation, journalism, entertainment, real estate, and manufacturing. You name the industry and are confident that dozens, hundreds, and perhaps thousands of technical jobs are available. They allow people with a technical background to work in almost any geographic area, discipline, and industry.
Which IT Course has the Highest Salary?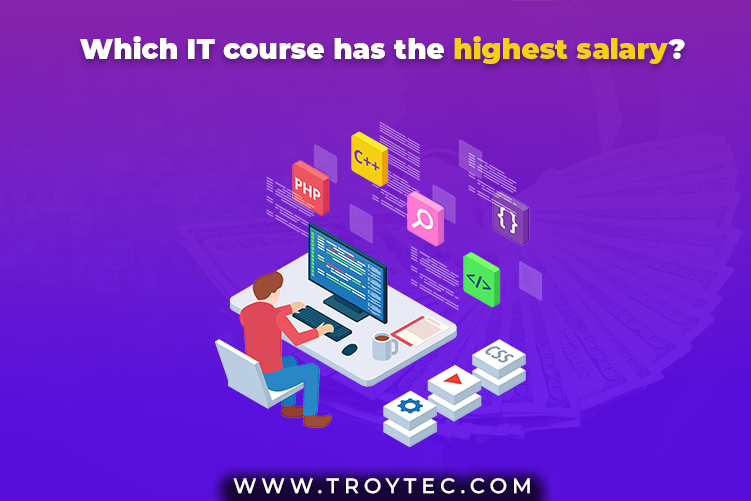 Skill improvement is indispensable for growth as a professional. Changes in the business environment have led organizations to focus on candidates who have completed a particular IT certificate course in one area. Below is a list of top IT accredited courses to help you move on.
Data Science

big data

Artificial intelligence and machine learning

Cloud computing

project management

Business intelligence

networking

Software Development

DevOps

Cyber ​​security

Digital Marketing
Read all about the most expensive jobs in the technologies below to see which ones are most attractive to you. And when the decision is made, the following action is to comprehend the training, practice, or certification needed to move to one of these most expensive IT duties.
Will you succeed in your technology career?
How can you be sure that one of the many promising technological jobs is right for you? It demands a lot of commitment and dedication. However, certain traits lead to a successful career in technology. Although a technology career involves a lot of scientific reasoning and complex data, being a creative and right-brain thinker is beneficial. Regardless of your position, to use technology, you need to find an innovative solution that is easy to use and visually appealing. It is no coincidence that technology companies from Google to IMB constantly invest in creative efforts.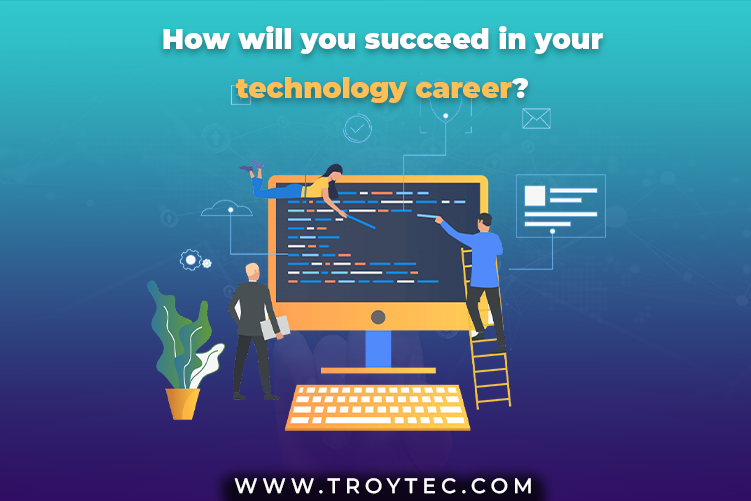 You also need to enjoy problem-solving. Nearly every post about an information technology job or career has "problem-solving" in the text. If you are the individual who attempts to fix their TV, bike, or Wi-Fi connection without the help of an expert, you may comply with the IT carrier's bill. The desire to learn is also essential, especially if you want to embark on one of the highest-paying technical jobs in the industry. Systems, software, and equipment evolve faster than ever, so continuous training needs to be fully addressed through classes, certifications, seminars, and industry information.
Not all tech carriers are tied to a desk, but there is much screen time. If ​​spending hours, often a week, in front of a computer seems unbearable, then your technology career may not be appropriate for you. We live in a fluid era, jobs are lost to automation, and other positions need specific skills and capabilities. The top 10 IT jobs if you are considering a career to make sure you have a forward-looking skill set or entirely migrate to a new area. Here is everything you must know about it.
Data Scientist:
Data scientists are undoubtedly the highest-paying jobs across the industry and sector. The market for data scientists has grown 29% year-over-year and has seen a dramatic 344% increase since 2013 for all the right reasons. Data scientists analyze and decipher complex data to help organizations make better and more timely decisions. Data scientists should be able to:
Comprehend machine learning algorithms

Create a data model

Code in languages ​​such as R, SAS, Python, and other analysis tools

Recognize business issues and provide the right solution
The annual compensation of a data scientist can be as elevated as $ 150,000, making it the most delicate job in 2022. However, as the field itself, data science offers a variety of opportunities and salary possibilities. For example, data architects and data analysts are also the most demanding jobs in the data domain and the most expensive technical jobs.
Internet of Things (IoT) Solutions Architect:
Today, the IoT Solutions Architect is among technology's most sought-after and most expensive jobs. The IoT Solutions Architect is the leadership role that oversees developing and deploying IoT solutions. In addition to understanding IoT solutions, you also need machine learning knowledge, strong programming skills, and hardware design and architecture. IoT Solution Architects are responsible for leading and participating in architecture and design activities, helping to develop the overall IoT ecosystem engagement based on the IoT Solution Framework, and translating business needs into solution architecture requirements. And with this most expensive tech job, you can earn an average of over $ 130,000 a year.
Big data Engineer:
Internet users generate about 2.5 trillion bytes of data every day. More than 97% of organizations invest in big data and AI to leverage this vast amount of data to gain insights. The prominent data architect is next to the most expensive IT jobs list. Big data architects plan, design, and manage the entire lifecycle of large-scale development and deployment of big data applications. The skills needed for a big data architect contain:
Comprehend NoSQL, Hadoop, Spark, and data warehousing technologies

Exceptional communication skills

Data visualization skills

Programming skills
The annual salary of a big data architect is around $ 140,000.
Software Architect:
Next to the list of the most expensive jobs in technology is the Software Architect. Software architects optimize the development process by selecting designs and directing technical standards such as coding, tools, and platforms. As part of their role, they identify customer requirements and perform practical work to develop prototypes. The average annual income of software architects is over $ 114,000. The skills required for a software architect include:
Data modeling

Understanding software architecture

Excellent programming skills

Powerful analytical skills
Blockchain Engineer:
Blockchain engineers specialize in developing and implementing architectures and solutions using blockchain technology. Global expenditure on blockchain solutions is predicted to get 15.9 billion by 2023. It means tremendous demand for blockchain professionals across industries and regions. From a bird's-eye view blockchain engineers need solid programming skills and a complete understanding of the technologies, consensus techniques, security protocol stacks, cryptographic libraries, and features behind Ripple, R3, Ethereum, and Bitcoin. Approximately the annual salary of blockchain engineers is more than $ 150,000.
DevOps Engineer:
Next on the list of the multiple expensive jobs in technology are DevOps engineers. It may direct to someone on the operations team working on application development or someone on the development team concerned with the deployment and network operations. The skills required for DevOps engineers include:
Coding and Scripting Acquainted with DevOps tools such as Git and Jenkins.

Insight deployment and network operations

Linux or Unix system management proficiency

DevOps engineers may be accountable for designing and sustaining the deployment infrastructure and integrating cloud services.
They can automate the process or document shell scripts in Python, PHP, and Ruby. The average annual compensation for DevOps engineers varies from $ 95,000 to $ 140,000.
Cloud Architect:
Next to the list of the most expensive jobs in technology are cloud architects. Cloud architects deploy and oversee the organization's cloud computing strategy. The skills and understanding required for a cloud architect comprise:
A thorough understanding of cloud application architecture

Understanding of Azure, Amazon Web Services (AWS), or Google Cloud Platform

Exemplary communication skills
Cloud architects are generally accountable for developing cloud architectures, coordinating their implementation and deployment, developing cloud strategies, and assuring proper application architecture and deployment in cloud surroundings.
The average annual salary for a cloud architect is $ 107,000. However, various duties and responsibilities pay a big paycheck, even in cloud computing.
Full-Stack Developer:
There are additionally 23 million developers worldwide; by 2023, it will reach 27.7 million. It is arguably among the high-paying IT jobs in the industry. It is not straightforward to pinpoint the definition of a full-stack developer.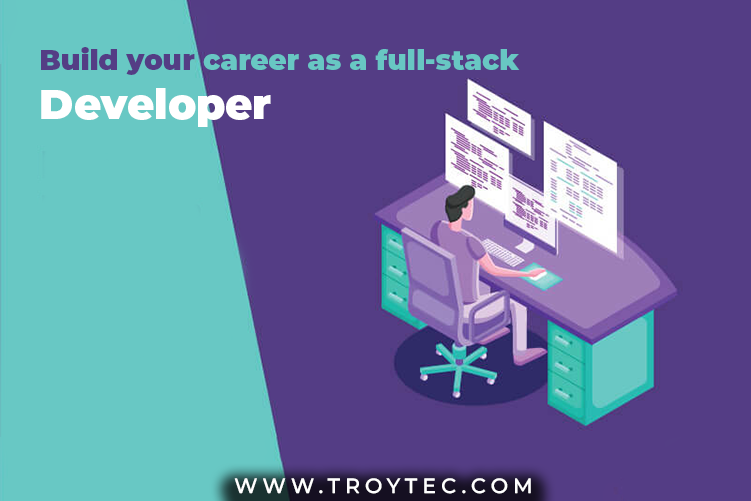 Still, the most immediate explanation is someone acquainted with front-end and back-end development or skills from concept to the final product at every development phase. Here are some of the details and skills to become a professional full-stack developer:
Technologies such as MongoDB, AngularJS, Express.js, Node.js

Database technology basics

How to create and develop an API

Coding and Scripting

Fundamentals of web development
Artificial intelligence (AI) Engineer:
Artificial intelligence (AI) architects develop, manage, and oversee AI initiatives within your organization. AI architects ought to have a deep acquaintance with mathematics and statistics. In addition, the AI ​​architect will do the following:
Has substantial programming skills and knows R, Python, and torches

Comprehend how Tensor Flow and other equivalent technologies work

A precise acquaintance of AI-related technologies such as deep learning, neural networks, machine learning
The annual salary of an AI architect is more than $ 110,000, but you can also discover a variety of well-paid jobs within the AI ​​domain.
Product Manager:
 So, on the list of the most expensive tech jobs, you have heard about this becoming a product manager. The product manager assists the product and engineering team select build parameters and guides the development of that product from concept to launch. Some of the skills needed for a product manager are:
 

Profound insight into the idea of Product Lifecycle Management (PLM)

Understanding of product management tools such as JIRA, Pivotal Tracker, Asana

Powerful analytical mastery

Superior time management skills
Product managers are liable for achieving strategic and tactical goals and objectives, managing and implementing marketing activities, building product portfolios, and providing operational plans that contribute to product strategies and vision. The average annual salary of a product manager is over $ 100,000.
Due to the growing reliance on technology, the technology sector is constantly growing, and the demand for technology professionals is increasing. If you consider a technology career, you have many options.