Top 5 Network Engineer Certifications Let's Learn about it:
Per Cisco, 78 percent of technology experts (directors and managers) regard certifications as "a critical technical achievement factor,"—and 99% of organizations consider certifications applicable when making hiring decisions because they help determine an applicant's skills and experience. Professionals can find excellent network engineering certifications for every career phase, from basics to advanced networking topics.
Choosing the best network engineering certification can be difficult with many options. The right one could result in a fantastic job at Amazon or IBM, while the wrong one will save time and money. This article on the top 5 network engineer certifications is helpful for those looking to begin or advance their network engineering careers. Keep reading the article to know more about top network engineer certifications in 2023.
What are Network Engineer Certifications?
The Network Engineer certifications program teaches you how to design, install, preserve, and repair local area networks (LANs) in residential, commercial, government, and industrial settings. The Network Administrator credential places a greater emphasis on the design process and security.
IT workers are in high demand, and this trend is expected to continue as businesses invest in newer, accelerated technology and mobile networks. According to 2020 U.S. Bureau of Labor Statistics reports, the annual mean wage in South Carolina is $64,060 for computer networks,s contributed to the success and $79,400 for computer network administrators. With time and experience, the pay can rise dramatically. In South Carolina, for example, competent computer engineers make an average of $102,390 per year. The best network engineer certifications are available from which you can become the highest-paid network engineer in no time.
5 Best Network Engineer Certifications in 2023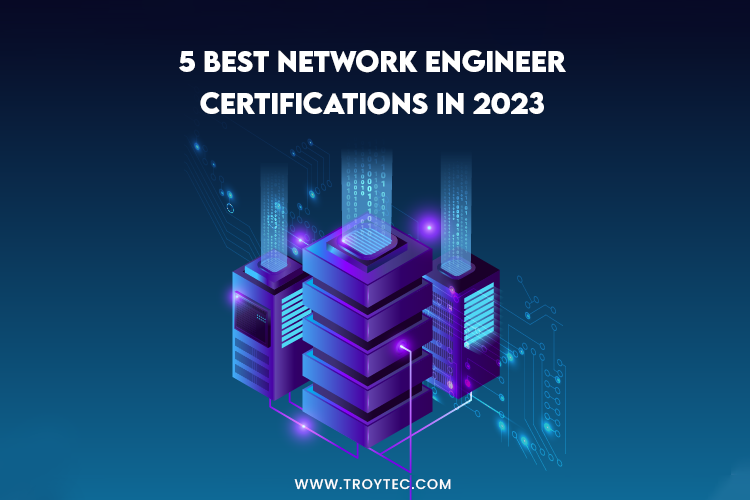 Like numerous other career paths in technology, becoming a network engineer entails being a continual student. You'll need to maintain up-to-date and demonstrate current knowledge as technology advances. Earning a certification in factor related is the simplest way to do so. Here are the best and perfect network engineer certifications 2023 you must pay attention to.
Regrettably, no definitive list of the best network engineer certifications exists. So, which one to pursue is primarily determined by where you are in your professional life and where you desire to go. Experienced professionals are more likely to value a specialization track, whereas newcomers prefer an entry-level alternative encompassing network engineering fundamentals.
Below is a list of the 5 best network engineer certifications you should know.
1. Cisco Certified Network Associate – CCNA
This admittance Cisco certification focuses on fundamental network engineering skills. IP services, automation, safety fundamentals, networking basics, network access, and programmability will all be covered. Although there are no preconditions for this certification, Cisco recommends that you have at least one year of the plan to execute Cisco solutions. Students can choose between traditional classroom instruction, e-learning, and personal group sessions.
The CCNA certification is effective for three years and can be renewed by completing 30 hours of continuing education or taking another exam. Network engineers (entry-level), network administrators, help desk technicians, and network support technicians are among the jobs available to certificate holders.
The Cisco Certified Associate (CCNA) is an overarching term certificate for several individual credentials previously offered by Cisco. The current Cisco CNA examination covers network fundamentals, IP connectivity and services, security fundamentals, and automation knowledge.
2. Google Professional Cloud Network Engineer – GCP
GCP or Google cloud engineer is one of the best cloud network engineer certifications. A Google Expert Cloud Network Engineer (CNE) uses GCP to oversee and implement network design. Successful candidates should be familiar with technologies such as hybrid interconnection, system architecture security, VPCs, communications networks, and the GCP Server command-line interface, in addition to GCP. Furthermore, this certification exam primarily concerns recognizing and validating your abilities as a reputable Professional Cloud Network Engineer.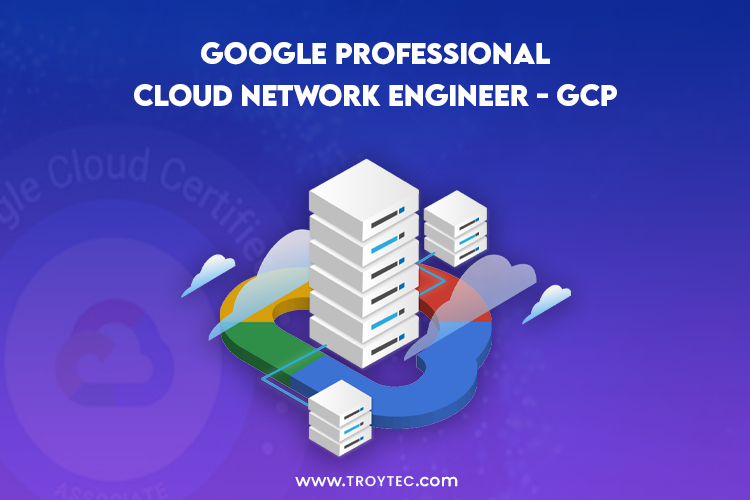 A Professional Cloud Network Engineer is responsible for implementing and managing access networks in Google Cloud. This person may work with architects who develop cloud infrastructure on networking or cloud teams. To achieve proper cloud implementations, the Cloud Network Engineer can leverage experience with communication networks, application and vessel networking, fusion and multi-cloud connectivity, instituting VPCs, and security for established network architectures. GCP is one of the highest-paid cloud network engineer certifications in 2023.
3. Full-Stack Network Engineer
Network engineers, like full-stack devs, are now expected to develop merge skill sets. Beyond connectivity, this new type of engineer encompasses complementary skills such as security controls, data analytics, systems automation, coding, cloud computing, and much more. A full-stack network engineer can build systems on-premises, in the cloud, up to the edge, and everywhere in the middle, and meet cross-functional benchmarks by working directly on those aspects of the network or in DevOps team members with the ability to share objectives and responsibilities. It is also one of the best full-stack network engineer certifications globally.
All of the leading cloud vendors, including AWS, Azure, and Google, have courses pertaining specifically to connectivity in their environments, as well as a wide range of classes that cover the entire software development continuum from brands such as Microsoft, Oracle, Virtual box, IBM, and others. Full-stack network engineers are all in high demand, and having the necessary training is essential for success in this role. It is a well-known full-stack network engineer certification.
4. CompTIA Network+
The CompTIA Network+ Credential is a great way to gain experience on multiple platforms. It goes over network setup, operations, debugging, and security. This program benefits network engineers, junior network admins, data center support technicians, sys admins, and cable technicians.
The exam includes 90 multiple-choice and achievement questions. This certificate will be valid for three years. CompTIA recommends that candidates gain up to a year of expertise (minimum of nine months) before taking the exam.
5. Microsoft Certified – Azure Network Engineer Associate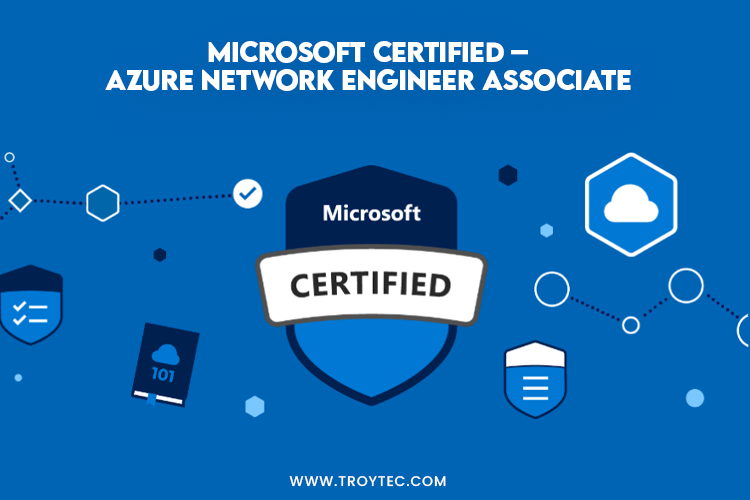 This certification is at the expert level in Microsoft's Azure Network (VNet). Microsoft provides an accessible online training pathway and an official (paid) class to prepare for the certification exam. It is one of the popular network engineer certifications in 2023. The curriculum includes hybrid connection formulation and construction, networking infrastructure, routing, information security, and (of course) Azure Services.
Conclusion
Choosing between an M.Sc. in Network Engineering and one or more accreditations is not a binary option. Earning a master's degree in network engineering can help you advance your professional life and earn a higher salary. These master's courses offer a more comprehensive understanding of networking concepts than certificates, making them more attractive to career changers. Above mentioned certifications are one of the best network engineer certifications you must know about in 2023. write below if you have any questions or article-related queries. Our professional team will respond accordingly!