Top Picks for Best UI Design: A Guide to Aesthetic and User-Friendly Interfaces!
User interface (UI) design is designing graphical elements and the interaction between users and digital devices. It's an integral part of creating a seamless and enjoyable user experience. With the rise of digital devices and technology, UI design has become increasingly important in creating engaging and intuitive products. The best UI designs are characterized by their ease of use, attractive visual design, and seamless navigation. The best UI design can provide you with the best user experience.
From software applications to mobile devices and websites, the demand for skilled UI designers has never been higher. In this article, we'll explore some of the best UI design practices and tools that can help you create excellent interfaces that meet the needs and expectations of your users.
Keep understanding the article to explore and learn about UI best practices and what great UI design websites will be in 2023.
What is a UI Design?
UI design, or else User Interface design, refers to a digital product's visual and interactive elements, such as a website or mobile app. UI design aims to create a seamless and intuitive user experience, allowing users to interact with digital devices effortlessly and enjoyably. This includes designing visual elements such as buttons, icons, color schemes, and typography, as well as creating the interactions between these elements and the user.
The best UI for mobile design should be aesthetically pleasing, functional, and easy to use. The success of a product often hinges on its UI design, making it a critical aspect of digital product development. With the increasing importance of technology and the rise of digital devices, the demand for skilled UI designers has grown rapidly, making it a promising and exciting field for those interested in design and technology. You must acquire Reddit's best UI design courses to learn UI design.
What are the UI Best Practices?
Here is the list of top UI best practices you must know if you are looking for the best UI design for your app or website.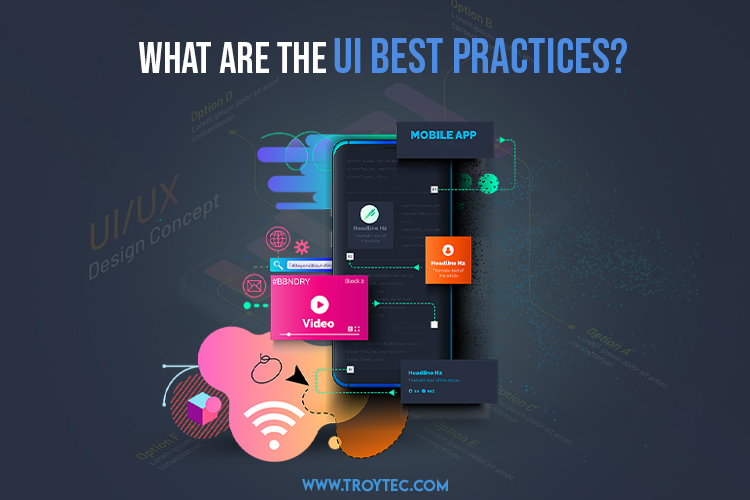 User Interface (UI) design is critical to creating engaging and intuitive digital products. From software applications to mobile devices and websites, the success of a product often hinges on its UI design. Following best practices in UI design is essential to create a unified and enjoyable user experience.
Here are some essential UI best practices to keep in mind:
Focus on usability: An essential aspect of the best UI for Mobile design is usability. The design should be intuitive and allow users to complete their desired tasks. This means keeping navigation simple, using recognizable icons and labels, and providing clear and concise instructions.
Consistency: Consistency is key to the best UI design. The design elements, such as color schemes, typography, and iconography, should be consistent throughout the product. This makes it easier for users to recognize and understand the interface, reducing the cognitive load on the user.
Minimalism: A minimalist approach to UI design can significantly affect usability and aesthetic appeal. By keeping the design clean and simple, you can create an interface that is both attractive and easy to use.
Responsiveness: With the rise of mobile gadgets, it's important to ensure that your UI design websites are responsive, adapting to different screen sizes and resolutions. A responsive design ensures that the interface remains usable, regardless of the device used.
Accessibility: Accessibility should be a consideration in all UI design projects. It means designing for users with disabilities, such as color blindness or limited mobility, to ensure that everyone can use and enjoy the product.
You can create an aesthetically pleasing and functional UI design by ensuring these best practices. A well-designed UI can improve the overall user experience, leading to increased engagement and satisfaction with your product. As technology advances and the demand for skilled UI designers grows, following these best practices will help you to stay ahead of the curve and create innovative and impactful digital products.
Top 5 Best UI Websites 2023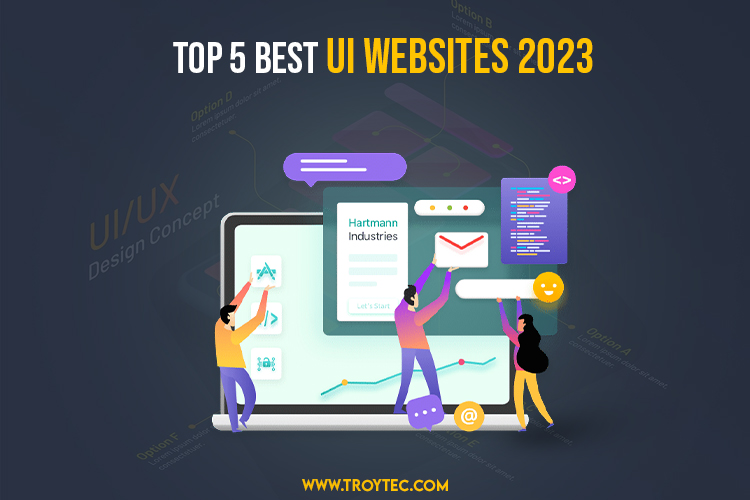 Navigating through the vast array of websites for UI designers can be time-consuming. However, a designer must have a curated list of reliable sources for inspiration, materials, and skill development. That's why we've accumulated a list of the top ten must-visit design websites for UI designers. Take a look and see which ones are staples in your design process.
Behance
This website functions as a social network. It is intended for those who enjoy being creative. Many ideas can be found here, not only for Web projects but also for company style in general. Not only do UI/UX designers have access to UI design inspiration, but so do stylists, engineers, photographers, and anyone else intrigued by design in various fields. Furthermore, their blog is chock-full of helpful information. It is one of the best UI websites in 2023.
Dribble
Dribbble, like Behance, is a social network for design people. You can share project screenshots and provide feedback to others. To the attendees. On this website, people can upload their own UI/UX design experiences with one another. Many high-quality works here, each of which can inspire the user to start their project. It is one of the best UI design websites in 2023.
Pttrns
Pttrns is a set of mobile apps. On their websites, the designers of Pttrns have compiled an impressive selection of design templates and the best UI examples. UI/UX designers can quickly find any required elements by selecting one of the two main frames on the control panel, which correspond to the machine and other categories.
99designs
Here you can discover the UI design inspiration. Discover by 99designs has brought together large numbers of talented designers from around the world and more uplifting designs, making it an excellent platform for both beginners and experienced developers and designers. There is also a handy search function that will make it easier to find exactly what you need to put your design idea into action.
Uplabs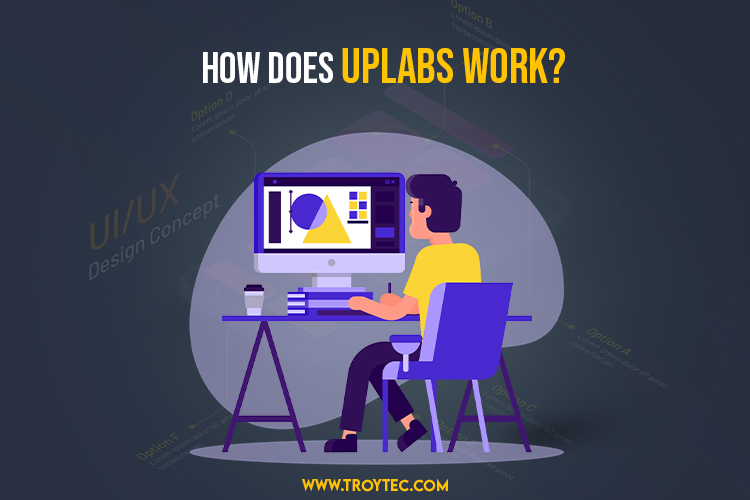 Uplabs is an asset recommendation community explicitly aimed at UI/UX designers. It combines many front-end design works and a substantial majority of IOS and android devices' UI resources that are constantly updated. Uplabs also has a strong marketing department. You can get resources for free or for a fee. You can learn to design these websites from Reddit's best UI design courses.
Conclusion
Finally, the best user interface designs prioritize usability, accessibility, and aesthetics. Designers can develop user-centered perspectives that look good and function effectively by staying up to date with the latest trends and advancements in UI design. UI designers can push the limits of what is possible and create genuinely exceptional designs with the right resources and a commitment to continuous learning. Comment below with your suggestions or questions related to the best UI design. Our professional team will answer you accordingly!