All You Need to Know About E-Commerce Web Design and Development in 2023!
Over 2.15 billion individuals are anticipated to make online purchases by 2021. With figures like these, creating an e-commerce site can assist you in converting the benefits of online shopping into a revenue-generating solution for your company.
For as many as 25 million online store websites on the internet today, your website development is critical to ensuring that your site stands out from the crowd.
But what exactly is e-commerce web design and development, and how can you create a successful e-commerce site that will generate results for your company? People are now fond of purchasing almost everything online as they get their items right at their doorstep and don't need to hustle.
Therefore, you must know about e-commerce web hosting and design if you are likely to run an online business or store. Keep reading the blog to have more knowledge about e-commerce website development.
What is an E-Commerce Web Design?
E-commerce web design, also known as e-commerce website design, is the design method for a site that provides online sales. Product pages, online ordering, and checkout processes are all distinct advantages of e-commerce web design.
The design and implementation of your e-commerce website can make or break sales and impact your bottom line. An e-commerce website has many layers of features that standard websites do not have, such as a web server to host a shopfront, online payments, an inventory database, and a complex dispatch system used to submit products. The best e-commerce developers team designs an e-commerce website.
What is an E-Commerce Web Development?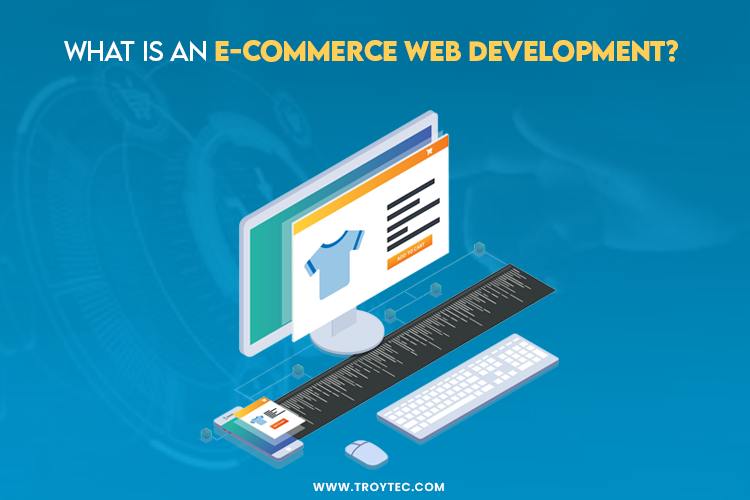 With approximately 13 million to 24 million e-commerce worldwide, the best e-commerce development has become critical for retailers and traders looking to stay ahead of the competition.
But what exactly is e-commerce development, and how do you, as a retailer, launch a successful and revenue-generating e-commerce site?
The process of planning, constructing, evolving, and initiating an e-commerce store for customers to make purchases online is known as e-commerce web development. Because e-commerce stores are so popular with customers, developing a user-friendly, easy-to-navigate, and super-secure e-commerce site can help increase leads, sales, and business revenue.
Top 10 Ecommerce Development Companies all over the World
Creating an e-commerce site that can entice customers and produce conversions is essential for increasing sales. Of course, online stores differ from other types of websites. A leading e-commerce website's objective is to turn leads into sales, so it must have unique designs and formats. These companies provide the best e-commerce web design and development services.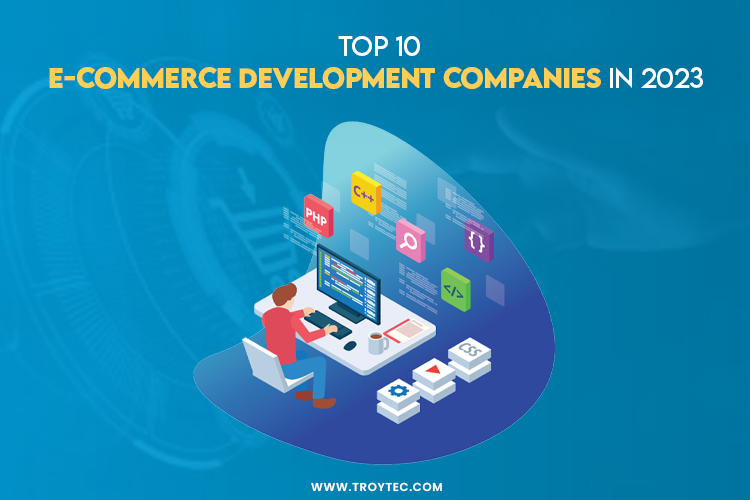 Check out our list of the top 10 e-commerce development companies in 2023 to help you increase sales and stand out in online retail.
Clay
Based in San Francisco, Clay is a layout and branding firm specializing in UX/UI. Their websites are meticulously planned with their client's customers in mind because they concentrate on user experience. Clay, as a UX/UI-focused institution, takes priority end users to ensure positive expertise with your online business. It provides the services of e-commerce web hosting and design.
Moburst
Through efficient mobile marketing, Moburst aims to assist their customer's scale and then become leaders in their industries. Moburst is a complete marketing agency that can handle everything from a marketing plan to product design, including e-commerce website development.
Absolute Web
The absolute web is one of the older web development firms founded in 1999, "just a few short decades after the internet voting off." Since then, the company has established itself as a leader in web services, especially e-commerce development and management. The absolute web has a team of the best e-commerce developers.
IPIX Tech Services Pvt Ltd.
With over a decade of experience, IPIX Tech Services is a leading E-commerce development firm in India. They have an unwavering team of experts to help their clients worldwide. Their engaging e-commerce services significantly boost sales and provide 100% customer loyalty. IPIX offers added brand visibility as well as over 100 e-commerce features. IPIX is the best e-commerce website development company with the best e-commerce developers team.
Ziggle Tech
Ziggle Tech provides multi-vendor e-commerce stores with re-platforming facilities and 24/7 service. The New York-based company was founded in the United States in 2015. They are experts in re-platforming e-commerce online businesses. Re-platforming enables enterprises to enhance their plans and entirely transition to a new platform. They also have a high client retention rate. It is the best company in our top 10 e-commerce development companies. It provides the best e-commerce web design and development.
Brainvire
Brainvire has prescriptive QA protocols and has established applications loaded by the UN to ensure a reliable and stable final product. They offer high-quality solutions to both startups and mid-sized businesses. They also provide complete solutions for problems in healthcare, finance, marketing, non-profit, youth development, and many other areas. They supplied 1500+ projects to clients worldwide using their highly experienced professionals.
Cyber Infrastructure Inc.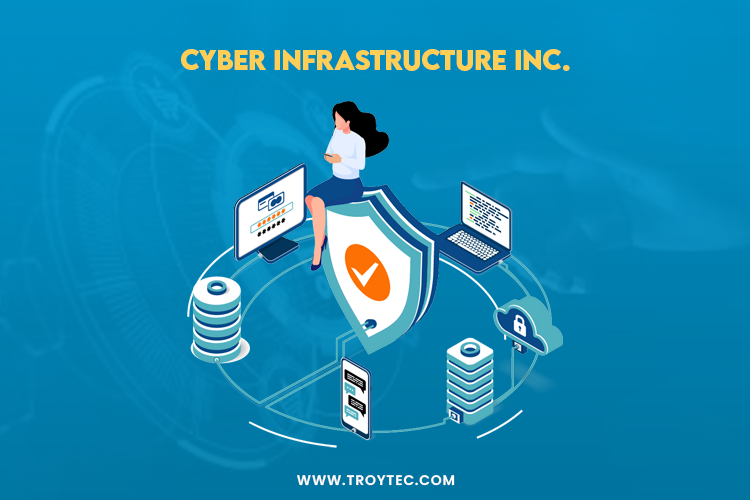 They have 14+ years of expertise and have grown into the best e-commerce website development company n the United States. They can assist you with all of your technology needs. They provide optimized solutions and services in a variety of business verticals. CIS offers services for mobile application development, process management, frontend design, actionable insights and analytics, online marketing, cloud infrastructure deployment, and application development. It has played a significant role in e-commerce web design and development.
Curotec
Curotec is an architecture B2B e-commerce design company based in the United States. They have assisted small and medium-sized businesses in preparing Launchpad for increased revenue generation since 2010. They have been one of the most recognized e-commerce development firms in the United States due to their experience working with over 100 businesses.
Selleo
Selleo has been providing quality services to its clients for over ten years and has customers in Europe, Australia, the United States, and Canada. Selleo provides much faster best output and has dealt with micro frontend architectures and devices attached to challenges. They have completed over 500 developments and have 98% satisfied clients from various organizations.
Evince Development
With something like a 97% project accuracy rate, Evince Development, located in India, has expanded its services to over 18 countries worldwide. They are a seasoned e-commerce website development firm that has completed over 180 projects. Strategically approach, Decisive demeanor, Adherence, and Fidelity are the pillars upon which the company is built. They have serviced 16+ clients from 18+ countries in the last 6 years. Evince Development caters to companies of all sizes, from small to large corporations. It also provides e-commerce web hosting and design services.
Conclusion
Building an effective e-commerce website, one of the most important aspects of growing your business online, is a complex task. Before you take a seat to sketch out a layout and launch plan, you must evaluate your company's needs and goals because practically every choice you make, from your web domain to whether or not to hire a 3rd developer, will be based on these benchmarks. Comment below if you have any e-commerce web design and development queries.