A Brief Introduction to Information Security Management System: Explained in 2022!
For all organizations, data is a critical part of them. Moreover, the very first step to the success of any organization is its data security. Saving data from unauthorized access should be the first step for any business to stand first in 2022. The number of different hackers has increased at an enormous level. Therefore, a proper information security management system should be applied in every organization to save its critical and crucial data from any unauthorized attempt. An organization's suitable security management system can protect it from multiple data breaches.
Information security management systems ISMS apply different sets of procedures and policies in an organization to save crucial data and information. ISMS also helps security management in the operating system (OS). In this article, we will discuss a brief introduction to information security management. Keep reading the article to learn about Information Security Management Systems (ISMS).
What is Information Security Management System?
An ISMS is a set of procedures and policies for managing sensitive organizational information. An ISMS's goal is to reduce risk by ensuring business continuity by preemptively mitigating the impact of a security breach.
An ISMS includes appropriate employee performance, processes, data, and new technology. Can tailor it to a specific type of data, such as customer information, or implement it comprehensively to be part of corporate success. ISMS helps businesses in secure information management.
ISO 27001, for example, is a set of standards outlining how to develop, manage, and integrate ISMS controls and policies. The ISO does not impose specific actions but guides on developing suitable ISMS strategies.
ISMS frameworks are typically focused on risk evaluation. Consider it a structured approach to the stable tradeoff between mitigating risk and cost (risk). In a security management system, data is kept well secure and protected so no one can enter in company's computer network.
Organizations operating in highly regulated industries, such as health care systems or finance, may necessitate a wide range of security actions and risk mitigation tactics.
How Does Information Security Management System Works?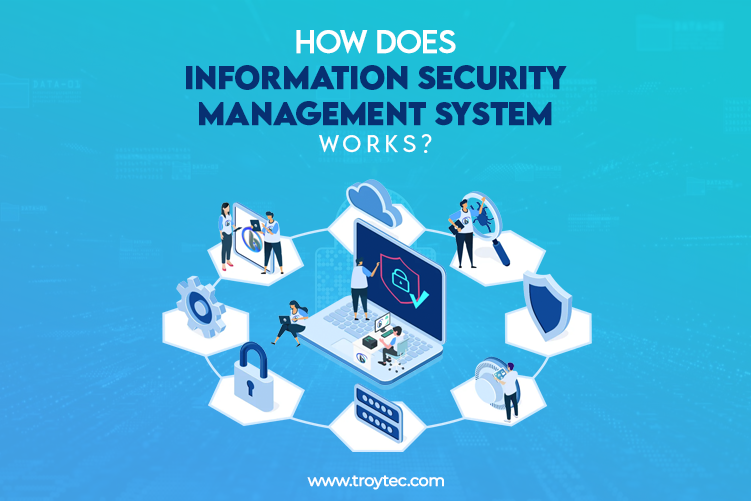 An ISMS offers a standardized approach to managing an organization's information security. Information security policies that handle and monitor safety and individual risk across an organization are called information security policies.
The international convention for information security and the development of an ISMS is ISO/IEC 27001. The standard, published jointly by the Standardization (ISO and the Electro Technical Commission), does not dictate specific steps but includes recommendations for documentation, internal audits, continuous improvement, and corrective and preventive measures. Moreover, it also assists in security management in the operating system.
The primary objective of an ISMS is not necessarily to ensure maximum information security but rather to accomplish the desired level of information security for an entire organization. These levels of control may vary based on the industry's specific needs. Because healthcare is a highly competitive industry, a health system may create a strategy to protect patients' data.
What is Identity and Access Management System (IAM)?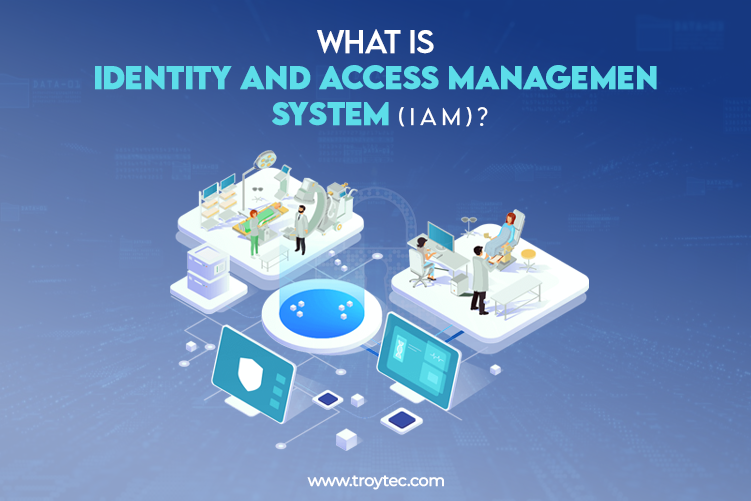 Identity and access management is a collection of organizational processes, policies, and technologies that make managing electronic or digital identities easier. IT manager manages user access to sensitive information within their institutions by implementing an IAM framework. Single sign-on systems, two-factor authorization, authentication systems, and proper access management are examples of IAM systems. These technologies also enable the secure storage of identity and profiles data, as well as an information governance system that guarantees that only essential and appropriate data is shared.
IAM systems can be installed on-premises, through a third-party company's cloud-based monthly subscription, or in a hybrid version. IAM helps in secure information management that can help a business a lot in the security management system.
Top 5 Network Security Management Best Practices
Below are the top 5 network security management best practices you must know to secure your business-critical information.
Revisit and Communicate Security Policies: A sensible and valid protection policy is required to ensure a strong security posture. Organizations frequently need to review approaches to address existing business operational needs and maintain data integrity. Enterprises often need help to connect these guidelines to both IT employees and, where applicable, end users. The SANS Institute, for example, publishes reference documents that IT professionals can use to reevaluate and update guidelines, such as creating a formal directive on establishing and conducting changes. It also helps in information management and security.
Back up Data and Institute a Recovery Plan: Unfortunately, businesses are operating in a risk environment where the issue is not whether their settings will be contradicted but when. In light of this reality, it is crucial to back up functionally critical and extremely sensitive data. As ransomware becomes more dangerous, affecting companies across industries, it is vital to have a recovery strategy within your information security best practices to minimize breakdowns and costs.
Encrypt Critical Data: Data encryption is another critical component in protecting a company's most valuable and confidential material. IT institutions must evaluate data classifications regularly and use encryption when necessary. VPNs can add an extra layer of security for employees who need to access sensitive documents from remote locations. Encrypting critical data helps businesses in information management and security.
Update Antimalware Software: It is also one of the most straightforward to address.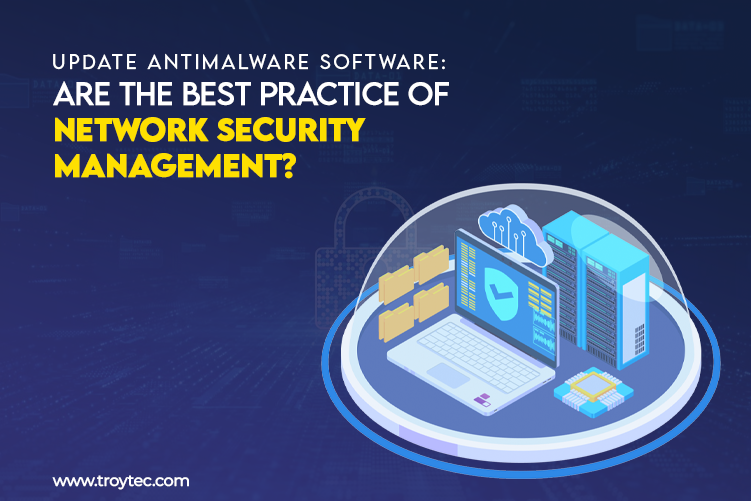 Security experts should run antimalware software checks regularly to ensure that all machines run the most up-to-date antivirus software. When feasible, IT should computerize patch management.
Stay Informed: One encompassing requirement for establishing industry standards in network security is to relieve the discipline as an organized effort. It includes keeping up with changes in the risk landscape. That means security personnel and IT professionals must understand how cyber attackers change their tactics. They must also stay current on advances in threat detection and mitigation. The goal should be to apply lessons learned from previous events to limit the negative consequences of future events.
Conclusion
A proper information security management system is necessary for every organization to secure the critical data of its employees and customers. If you do network management best practices mentioned above, your organization will save from any data breach or cyber-attack. ISMS is a set of procedures and policies that help the organization save critical information. Comment below if you have any queries related to ISMS. Our professional team will assist you accordingly.