What is Ethical Hacking? top 5 Ethical Hacking Tools in 2022:
In this modern world where every organization is becoming more successful, there is always a threat of losing their essential data or information. And these data are enough to destroy any organization. Every organization is well-aware of hackers who can steal their critical data and even encrypt them.
In that way, ethical hackers come forward and use authorized, ethical hacking tools to save these organizations from being hacked or stolen. Ethical hackers or sometimes called "white hat hackers," are those hackers who hack and protect an organization's data with their authorization. Ethical hacking has become an integral part of any organization.
Ethical hackers utilize different ethical hacking tools to protect an enterprise's critical data from "black hat hackers." You can use hacking for both good and bad purposes. A hacker can use tools for harmful purposes called "bad hackers." On the other hand, some hackers utilize these tools for some excellent purpose as to find flaws or vulnerabilities in an organization's system called "Good Hackers." Then these ethical hackers notify the big establishments to assist them in securing their system.
Ethical hackers or security analysts make a client's networks complex with the help of some ethical hacking tools. It helps the client to secure his network from black hat hackers. Ethical hacking can sometimes be called red teaming, intrusion testing, and penetration testing.
We're going to discuss more ethical hacking and the five best tools that can help organizations from being hacked or even destroyed. Keep reading the article to acknowledge some of the best ethical hacking tools you can utilize in securing your network.
What is Hacking?
Hacking is the method of attaining access to someone's computer network or system to detect data-stealing, privacy invasion, and fraud activity by detecting its weakness.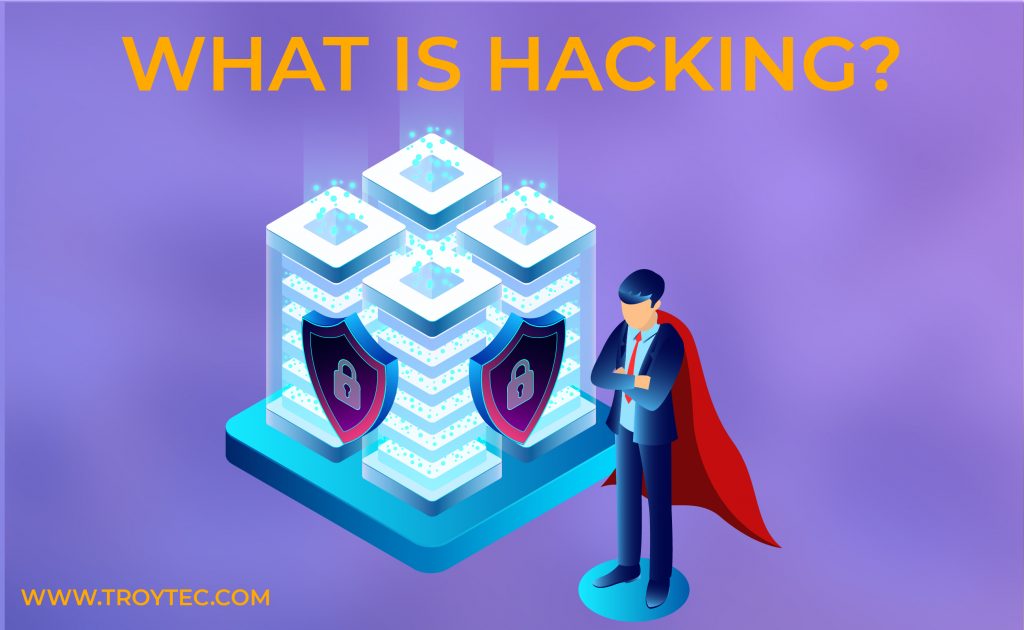 It is simply an authorized control or access to someone's computer system for some data-stealing purpose. Hacking is sometimes referred to as exploiting electronic devices such as tablets, networks, smartphones, computer systems to cause severe damage or corrupt the whole system.
What is Ethical Hacking?
Ethical hacking is performing hacking to detect possible threats to an organization's computer network and notify the authorities about the potential dangers. It is a reasonable attempt to get invalid or unauthorized access to a computer network system, data, or application. Ethical hacking has become very popular worldwide. Even most degree offering institutions are now offering ethical hacking courses and certifications because they know how ethical hacking will become a most successful career in the future.
5 of the Best Ethical Hacking Tools in 2022
We will discuss 5 of the best ethical hacking tools you can utilize and protect your computer system from hacking or other illegal activities.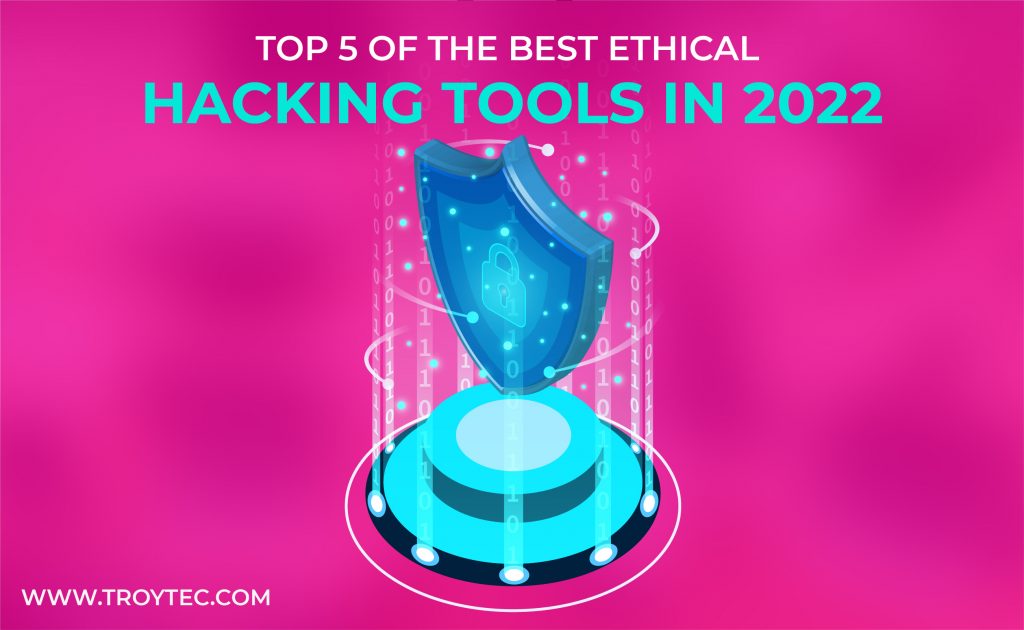 Metasploit
Metasploit is a powerful and popular ethical hacking tool between security analysts and penetration testers. It is developed by the contribution of more than 200,000 people. They aimed to make people able to build their custom scripts and activities. Metasploit is one of the most-known ethical hacking tools for you if you want to jump into the sea of cybersecurity.
The Metasploit hacking framework is principally a network security project that helps in providing the consumer with critical information about recognized real-world attacks vulnerabilities and assists in integrating penetration testing and IDS (Information Disclosure Statement) use cases. Most ethical hacking certifications such as CEH (Certified Ethical Hacking) or OSCP (Offensive Security Certified Professional) have also added a Metasploit framework component.
Utilizing the Metasploit ethical hacking framework, you can execute and develop hacking code against a remote machine. It is an open-source ethical hacking tool available for free download. You can utilize this framework for a 14-day free trial, and then you have to buy its premium subscription to continue using this tool. H.D. Moore developed it.
The Metasploit ethical hacking tool is an open-source digital protection project that permits InfoSec experts to utilize different infiltration testing apparatuses to find distant programming weaknesses. It comes in two variants − business and accessible release. It can use Metasploit Hacking Tool with the order brief or Web UI.
Important Features:
It is beneficial for knowing about serious security vulnerabilities.
It assists in penetration testing.
It assists in IDS signature development.
It can help you to create custom security testing tools.
It can conduct a penetration test on small computer networks.
Discover the computer network and import scanned data.
The can use it to implement remote attacks.
Wireshark
It is also one of the most popular ethical hacking tools utilized for a specific reason. Wireshark uses a network sniffer and protocol analyzer which permits you to validate various data segmented into packets irrespective of the protocols used.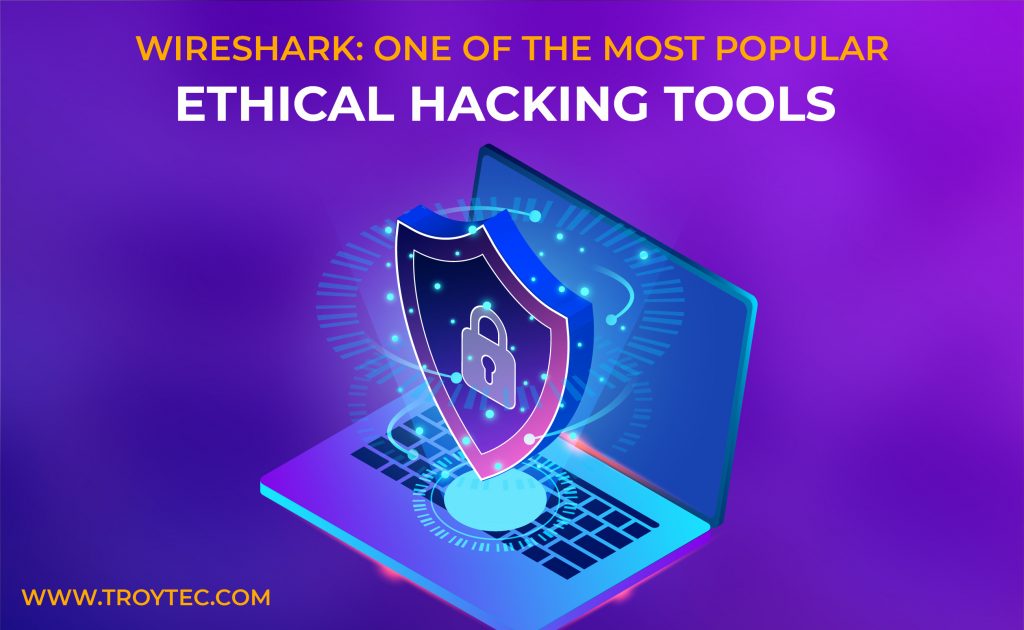 Wireshark is widely popular for identifying security threats or problems in a computer network. Wireshark comes both in command-line interface and Wireshark GUI (Graphical User Interface) named Tshark. It allows you to see the exercises on an organization from a fundamental level, gives PCAP record access, tweaked reports, cautions, etc. Assuming you might want to turn into a hostile security analyzer or work as a security investigator, then, at that point, it is an instrument you should learn.
Wireshark is an open-source ethical hacking tool that empowers you to detect and analyze real-time network traffic. While sniffing into the network, you can read results and capture the data in a human-understandable format, making it simpler to detect complex problems, vulnerabilities, and threats. It is one of the most excellent and most accessible tools to utilize for network monitoring or sniffing. Wireshark's color-coding features assist the user to effortlessly detect the nature of the data packets being circulated across the computer network.
Wireshark's ethical hacking tool allows you to analyze what is happening in your computer network at a microscopic level. It is the de jure or de facto customary across multiple non-profit and commercial organizations, educational institutions, and government agencies.
Important Features:
Thorough and deep assessment of hundreds of network protocols added all the time.
Live offline capture and analysis
Standard three-pane packet web browser
Most popular display in the industry
Rich VoIP (Voice over Internet Protocols) analysis
Powerful GUI
Exports results to plain text, CSV, XML, or PostScript
Decompresses and inspects gzip files
It works on Kali Linux, Windows, NetBSD, macOS, FreeBSD, and multiple other OS.
OpenVAS
OpenVAS or previously known as "Nessus," is a structure that likewise hangs out in the rundown of top hacking apparatuses, which Green Bone Networks create. It gives extensive checking administrations, a muscular weakness examination, and the board bundle. An open-source program has now turned into a fork to one of the most well-known weakness scanners, Nessus. It is comprised of three sections. that a feed framework that keeps the speed up with the newfound weaknesses and dangers, which gets refreshed by NVTs (Network Vulnerability Tests) routinely, a scanner that runs the NVTs takes care of against the objective and an SQLite3 data set which stores the test arrangements and sweep results.
It can be operated and accessed by GUI (Graphical User Interface) and command-line interface mode. The most significant features of OpenVAS are verification, detailed risk assessment, remediation, vulnerabilities management, customized reports, and multi-threaded scanning that are both detailed and statistical. It can also run it on Parrot OS and Kali Linux.
Important Features:
Prevailing web-based interface
Over 50,000 network vulnerabilities tests
Instantaneous multiple host scanning
False-positive management
Powerful CLI (Command-line Interface) available
Exports the results to Latex, HTML, XML, or plain text
Wholly installed with Nagios network monitoring software
Scheduled scans
Statistics and graphical generation
Nikto
It is one of the most wanted and classical ethical hacking tools with the Kali Linux and Windows distribution. Nikto is utilized to scan webservers and execute various network security tests in contradiction of the definite remote host. Nikto has an upfront and clean CLI, making it effortless to utilize against the target. Nikto is sponsored by a famous cyber-security company called "Netsparker."
Nikto looks for network weakness alongside a database of 6800+ potentially harmful files or programs while scanning a software heap. It also checks for obsolete renditions of the north of 1300 administrations and forms explicit issues on more than 275 administrations.
It likewise has review capacities and can check server design things. for example, the presence of various file documents, HTTP server choices, SSL examining support, stopped space checking, and the stage will likewise attempt to distinguish introduced web servers and web applications and catalog identification with verbosity. It really might get joined by any semi-respectable Intrusion Detection instrument to co-relate the weaknesses and give an excellent report of the multitude of results in HTML, CSV, and XML design. Without a doubt an extraordinary apparatus to realize while going after an open box for preparing.
Important Features:
Supports for SSL
Supports for HTTP (Hypertext Transfer Protocol) proxy in its exclusively.
Examines the webserver for expired components
You can save the reports in CSV, NBE, HTML, XML, or plain text formats.
Identify default installation files on any operating system
Runs XSS network vulnerability tests
Launches dictionary-based brute force attacks
Imposition identification system elusion with LibWhisker
Incorporation with Metasploit framework
Netcat
It is also one of the famous and popular ethical hacking tools anticipated by a Swiss knife of the computer network as it is proficient in performing network-related procedures logically with the correct type of GUI and CLI commands. Netcat uses TCP (Transmission Control Protocol) and UDP (User Datagram Protocol) protocols to read and connect across the network. That makes it be utilized for both security and attacking a computer network.
It has a script-driven approach, making it very trustworthy toward the back while utilizing it according to a security perspective. It assists us with troubleshooting and exploring the organization. It is accessible on Linux, Windows, and OS X working frameworks. It goes about as an SSL/UDP/TCP/SCTP client for connecting with various web servers and other services, which is a better way to recognize how these network services interact and work with each other that assists in searching for finding threats in a network. Netcat also delivers the encryption of the communications utilizing SSL over both IPv6 and IPv4 protocols.
Important Features:
Inbound or outbound connections, UDP or TCP, to or from any network ports
Capability to utilize any local source port
Capability to utilize any locally organized network source address
It empowers more than two clients to interconnect through a middle or third server.
Empowers various machines behind NAT gateways to communicate with each other
Conclusion
Ethical hacking is undoubtedly one of the best career-building platforms to help you build your cybersecurity skills. There is a huge demand for many honest hacking experts across multiple organizations. Employers are seeking expert ethical hackers to find the weak points of their organizations. Write below if you find this article informative or have any queries regarding ethical hacking. We'd be delighted to assist you accordingly!