Is It Really Difficult to Develop Shopify Web Design? Complete Guide For The Beginner:
In today's world, we are still in a situation where we cannot go out freely to buy household products and groceries. In 2020, we were hit by a dangerous virus called "COVID-19," and we faced a severe lockdown worldwide. Everyone had difficulty coming out of their houses and buying household things.
For that reason, many e-commerce platforms came forward and played a vital role in the shopping world. These platforms allow you to buy your desired product without going out of the house. Moreover, you get your product right at your doorstep. Shopify is one of the most well-known platforms where you can buy the things you want. However, it is still helping people all over the world.
In this article, we will discuss Shopify e-commerce development and know if it is complicated to develop a Shopify web design.
What is a Shopify?
Shopify is a third-party digital commerce platform or web store builder that allows you to design and sell your items online. It is one of the most popular online store builders that will enable you to incorporate your existing website and social media pages into the massive e-commerce website builder.
This cloud-based SaaS (Software as a Service) solution allows users to manage their businesses from anywhere. You can choose to sell offline or online from any location. Shopify provides a mobile platform for managing your e-commerce business and making it broadly accessible to your target market.
What is a Shopify Web Design?
Shopify web design gives you complete control over the appearance and feel of your website, allowing you to design it exactly how you want.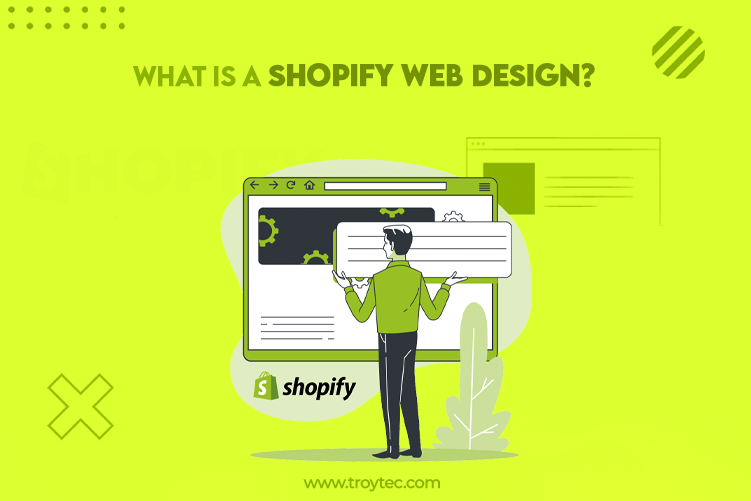 Because Shopify is especially for designers, you can edit all template files and investments with any text editor. You can integrate your modifications into your live store and evaluate your new design anytime. It helps you to design the best Shopify e-commerce website development.
All you need to build your website is a basic understanding of HTML and CSS. We use Liquid, a designer-focused programming language that is simple to learn, well-substantiated, and supported to help you all along the way.
Major Steps in Shopify Ecommerce Development
Shopify has many fully prepared features and layouts, but does that mean they'll assist you in developing the Shopify e-commerce website? Is it better to hire a company that specializes in e-commerce? Shopify e-commerce development company or industry offers you the will create and design a fully developed Shopify store or website at a low cost.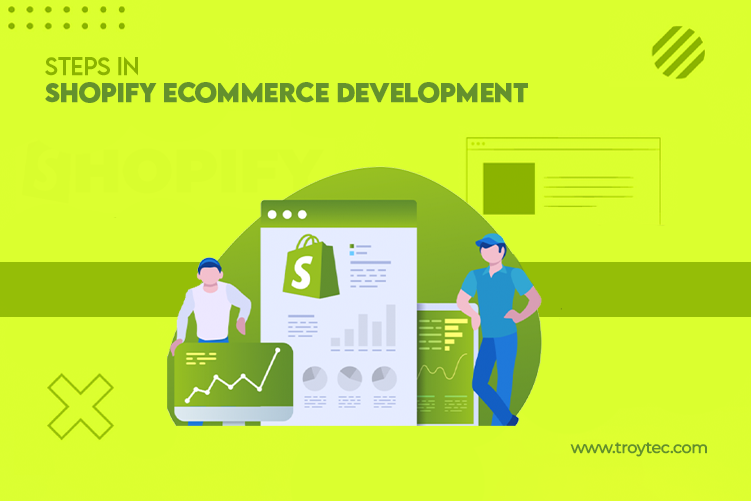 Regardless of your situation, selecting the best website for your company can be a confusing and challenging process. Furthermore, if you want your store to stand out, using the same design as multitudes or many other retailers is not ideal.
Here are the steps you must follow to help create the best Shopify web design.
Step 1: Sign-up for Your Shopify Account
It is the first step in Shopify's e-commerce development. Navigate to the Shopify website. Depending on your location, it'll direct you to Shopify.com's local edition, where you can begin your free trial. Go to the top-right corner of your webpage to sort it out and click the icon. Following that, you'll prompt to enter a few other basic information before determining a name for your business.
Remember that your Shopify store name serves as your company's proof of identity, so choose a name that corresponds. you must not already use the store's name, so choose wisely. It will help you in Shopify e-commerce website development.
Step 2: Customize Your Shopify Store
You would pay close attention to the interiors of any e-commerce marketplace you open to maximize client traffic and shopping experience. It is the second and most crucial step in Shopify web design.
Begin by selecting a basic theme from Shopify's many visual merchandising themes, then personalize it to match the design and look of your brand.
Furthermore, the Shopify Theme Store offers over 100 themes, some of which are free. It is especially advantageous for beginners who may not have the financial means to invest in more expensive themes. Both the paid and free editions have themes that can customize to make your e-store look precisely how you want it to. Shopify e-commerce development company provides the best facility to help you customize your Shopify store in the best way.
Step 3: Start Uploading Your Products to Your Shopify Store
There is a "Products" bar on the left side of your admin dashboard. This choice allows you to add new products to your entries or select from your existing inventory. This section can include the product's name, your selling description, images, pricing, and more.
You can also use Shopify to list any product versions you have on hand. You can also include Search engine rankings, shipping information, and other information. You can display inventory, so your customers know what's still available.
Step 4: Set Up Your Shopify Payment
The essential step in the Shopify web design or development process is setting up Shopify payment. After you've posted your products and set up your e-commerce site, you'll need to start figuring out how customers will pay you and how you'll receive money.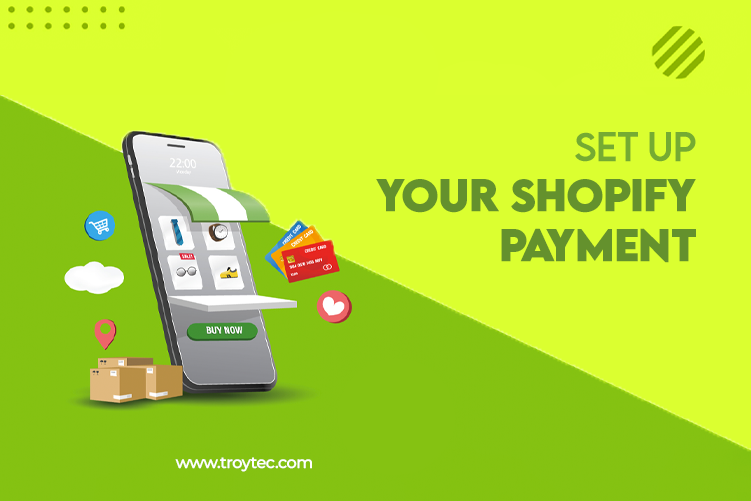 You use third-party payment solutions in addition to the Shopify payment gateway.
Ensure you know the fees you'll be charged for each transaction and the different payment channels available, such as the cards accepted and other detailed information. Begin by thoroughly analyzing your customer base and demographics, and then, if necessary, conduct a poll to determine which payment techniques your customers are most likely to use. As a result, you can easily select an appropriate option.
Step 5: Test Your Order System
Finally, Shopify's web design includes an "Absurd Gateway" feature that allows you to test whether your order system is operational.
Place orders with accurate payment information, just like on any other e-commerce site, to ensure that your payment and ordering processes are up and running. Continue to make the purchase; nevertheless, the tactic is to cancel the transaction as far ahead as possible to be sure that your funds are returned. The next step is to verify that your order system is operational from the payment gateway's back end. It is the final step in Shopify's e-commerce website development.
Conclusion
From the steps mentioned above, you must know if it is complicated to develop a Shopify web design and what you should do in Shopify e-commerce development. It is the best way to scale your business online and make it higher than ever. Shopify e-commerce website development is the first and necessary step; you must follow each step carefully to scale your business. If you still have questions related to Shopify web design, comment below and get your answers accordingly!